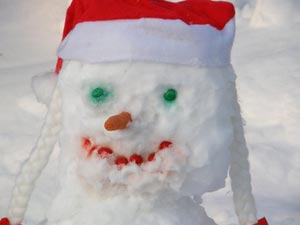 Criticising others is a tricky business because people are rarely receptive to criticism. However, there are ways to point out mistakes to others which will make them more amenable to taking on board our suggestions. But, whilst it can be important to point out the mistakes of others, it is equally important that we avoid becoming a full time critic. If we spend all our energy on judging and criticising others we will just become a negative person and do nothing to effect real change.
Tips on Effective Criticism
1. Avoiding Unnecessary Criticism
We are apt to criticise unnecessarily. It is as if we are drawn to the faults of others and forget the good things they do. Criticism rarely helps a situation; when we criticise people they invariably feel miserable and when they are unhappy they are unlikely to lead better lives. If we can avoid criticising others we should. It is also important to avoid feeling responsible for the way others lead their lives; if you think a friend is too carefree with spending money, it is not necessary to keep criticising them for it. To a large extent, we have to give people the freedom to make their own choices in life. If we constantly criticise others it suggests that we want to direct their lives for them, something we should avoid doing.
Those who serve the world constantly
Do not have time
To criticise others,

While those who do not serve
Others selflessly
Have endless time
To criticise the whole world.
– Sri Chinmoy
2. Avoid Criticising inwardly
Quite often we spend a lot of time criticising others inwardly. We may not say it in words; but our thoughts are filled with criticisms of other people. When we think negatively about other people we do nothing to change that person; the only thing we achieve is to become negative ourselves. If we spend our mental energy in criticising other people we will not get any abiding feeling of satisfaction; we will certainly not become a better person ourselves. What happens when we criticise others is that the ego feels a sense of superiority. We criticise others to make ourselves feel better; but, this feeling of superiority only gives a pseudo happiness based on a sense of 'being a better person'. True abiding happiness will come when we can feel a sense of oneness with others. When we identify with others we seek to focus on their good qualities and forget their mistakes.
Be careful about criticising inwardly – would you be happy for your thoughts to be made public? Try concentrating on holding thoughts you would not be embarrassed to share outwardly.
3. Offer Encouragement
A clever way to criticise is to offer encouragement for good things that people have done. If you offer sincere encouragement and praise then people will be much more receptive to hearing criticisms and suggestions for improvements. This is not about offering false flattery; it is about having a balance between praise and criticism. If you only criticise and point out people's faults, this is unbalanced and people will lose their self confidence. Everyone is a mixture of good qualities and bad qualities; encouraging their good qualities is the best way to diminish their mistakes and bad qualities.
4. Avoid Moralising
When people make a mistake and need correcting, we should not shy away from doing it. If people continue to make a mistake, it will cause endless problems. To make the criticism effective we need to make it in a detached and professional way – It is important to avoid a sense of moralising. For example, point out the mistake but don't add unnecessary judgements about how bad they are to do it. The moralising will only make people defensive and less willing to act on your suggestions.
5. Make Criticism non personal.
When we criticise others, the biggest problem is that people tend to take it personally. If we tell someone they have missed a few commas out of their writing, unfortunately some people take this as personal criticism of their self. There are a few ways to avoid this. Firstly, we can try and make the criticism general and avoid focusing on one person. Another useful strategy is to make it clear this is the kind of mistake that we may have made. If we point out a mistake and say that I have often done that myself (even if we haven't), it becomes much less problematic. We do not make the person feel bad because we show that we have also made that mistake.
Photo by Sharani, Sri Chinmoy Centre Galleries