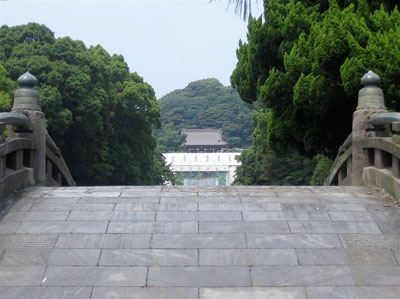 What is success and how can we achieve it?
Success and Happiness
Does success leave you feeling satisfied and sincerely happy, or does it just leave you just striving for more? Some people have difficulty enjoying success because whatever they achieve is not enough. It is like fulfilling one desire, only to have 2 take its place. We have to learn to enjoy our success, if we cannot be at peace with ourselves is it really success?
Working with Others
'no man is an island' – John Donne.
If we seek to succeed on our own, we cut ourselves off from the support and guidance of others. Often when we try to succeed on our own we bring to the fore our pride and ego; there is a feeling of self-sufficiency that makes us unwilling to take the necessary help of others. We need to feel that success is not just about ourselves, but a team effort. Even if one persons succeeds in rowing solo across the Atlantic, they will feel some appreciation for their trainer, and the mechanic who helped prepare for the task. It is not possible to do everything on your own. If you feel oneness with others you will gain more happiness from your success. If you try to keep all the success just for you, you limit your possibilities.
Vision
To succeed we need to have a clear vision of what we wish to achieve; it is important to keep these aspirations in the forefront of our mind. We need to have a clarity of purpose and intent that will keep us focused. It is this belief and vision that will prevent us from being discouraged by critics and nay-sayers. The world can be a negative place; it is easier to disbelieve and criticise than it is to encourage people of vision. If you want to succeed and achieve something new, there will be an inevitable resistance from some parts of society. Success depends on a clarity of focus which prevents being deterred and held back by others.
"If one advances confidently in the direction of his dreams, and endeavors to live the life which he has imagined, he will meet with success unexpected in common hours."
— Henry David Thoreau
The Ego and Success
What is our motivation behind our success? Is it to prove ourselves superior or is it to offer something worthwhile to others? If we are motivated only by a desire to inflate our ego, success can only be of a limited nature. Real success is about achieving something worthwhile; it should be something that others can feel part of. The greatest success may be to work completely in the background without others knowing.
Self Transcendence
Success often conjures up ideas of trophies, gaining money, power and prestige. But, why does success have to be synonymous with 'winning' something. Success can be measured in our continual progress, and transcendence of previous limitations. When we succeed in this regard success is an on going process, it is not just limited to the completion of a certain task. Sometimes when we achieve something, we feel we have succeeded, but then we relax and stop making any forward progress. Real success should be seen as a continual progress not just a fixed point in time.
Success and Failure
Success and failure are reverse sides of the same coin. Failure is intrinsic to our success. If we can look upon failure as a stepping stone to progress, we will not get discouraged. A successful person has many failures, it is just that they are able to learn from them and move on. Don't blame fate but see it as a necessary experience.
"What is failure? Failure is an experience which awakens us. What is success? Success is an experience which energises us to strive for a higher and greater success. And what is progress? Progress is an experience which illumines us and fulfils us."
– Sri Chinmoy
Determination and Persistence
Success requires persistence. Modern society perhaps encourages us to expect instant results, and instant fixes, but the secret of success lies in persistence."Never give up" should be our motto, there are always reasons to be discouraged, but we have to be willing to persist and go on.
How would you define success? What would you like to succeed at?
~
Related
How To Deal With Lack of Self Confidence
Photo By: John Paul Gillespie, Sri Chinmoy Centre galleries
(Technorati Profile)