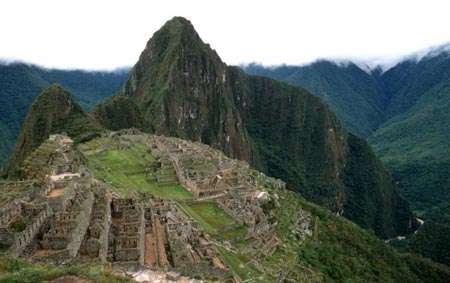 If you find yourself stuck in a rut, life can become monotonous, dreary and uninspiring. It is easy to feel life is going nowhere, especially if we have problems at work or with family. To bring newness into our lives we need to first realise that we are actually stuck in a rut. After that we can make a conscious decision to rejuvenate our lives.
Here are some Practical Tips to Get out of a Rut.
1. Set Challenges
Personal challenges are a very powerful way of motivating yourself to do something new. If there is no target it is easy to make a half-hearted effort and give up. However, when we have something very clear to aim for, it is much more likely we will actually make something happen.
2. Focus on the Present Moment
Do you spend alot of time regretting the past? Everyone makes decisions they later regret, but, if you become consumed with regret you will not be able to move forward and forget the experience. Don't be preoccupied with the past and future, try to enjoy the present moment.
3. Do Without Some Everyday things
It is easy to get into a routine where we spend several hours doing the same uninspiring activities. If you are addicted to watching TV, surfing the net or playing computer games, make a decision to do without them for a day or week; this will force you to do something completely different. This does not mean you have to give up watching TV completely. It is just that if we become totally absorbed in one activity, it leaves no opportunity for discovering newness in our life.
4. Learn a new Skill
There are many things that we could use to improve our life. Learning a new skill gives us the opportunity to find a new avenue for creativity and inspiration. In the process of learning we can get a feeling of self improvement. This is the best antidote to being stuck in a rut.
5. Do Something for Other People
When we live only for our own pleasure, there feels something lacking. When we do something selflessly for other people, we bring out the best in ourselves. Offering useful service to other people is highly rewarding.
6. Look at things from a different perspective
When life becomes boring, it is often a reflection of our inner attitude. If we have a tendency to be negative, then it is more likely that we become bored with life. For example, try to look at relationships from a different perspective; stop complaining about other people's behaviour, if you wait for other people to behave as you want them to, you will always be frustrated. Instead practise tolerance and patience.
7. Don't listen Endlessly to Your Thoughts
It is your own thoughts that make you feel you are stuck in a rut, and that life is boring and futile. But, why do have to listen to these thoughts? Learn to manage your thoughts and let go of these negative opinions. If you can clear your mind, this will make a big difference to your outlook on life.
8. Spend Time With Enthusiastic People
If you feel stuck in a rut, don't waste time feeling sorry for yourself. If you spend some time with enthusiastic / positive people, some of this energy will rub off on yourself. Even if you don't particularly feel like doing it, meeting other people will take you out of yourself and help to reenergise yourself.
9. Don't Keep Complaining
You could spend 24 hours a day complaining about various things; but, would that give you any satisfaction? When we complain we actually give our energy and focus to the negative. Complaining just makes life seem more dreary and unfair.
10. Humour
Even in the most banal experiences there is the opportunity for humour. Don't take life too seriously, always try to see the funny side. Without humour the world would have ended many years ago.
Photo By: Unmesh Swanson, Sri Chinmoy Centre galleries
The photo is of the classic view of MACCHU PICCHU PERU