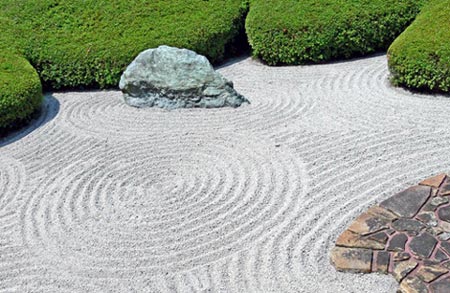 Is your workplace is surrounded by useless stuff and clutter that you find difficult to get rid of? If you have been planning to unclutter your room, these are some tips to make sure you can actually do it.

1. Do I need it? Is it Beautiful?
Do you really need the item? Is the item of intrinsic beauty? Even by just asking these questions we can help to decide whether we really need it. The problem is that often we accumulate things, without questioning whether we really need them. Go through each item, if you cannot justify its use then get rid without any qualms.
2. Start with Nothing and add only what you need.
Another very effective way to remove unnecessary clutter is to start from scratch. Rather than looking at things to throw away, imagine the room was completely bare, and then only add what you really need. This is a great way to decide whether a thing is of practical importance or just there out of habit.
3. Beauty in Simplicity
To get rid of clutter you should try and keep in your mind a vision of a better alternative. If you have something to aspire for, it will become much easier to throw things away. If you really value the beauty of simplicity then it will be effortless to make this a reality. Look at catalogues of dream houses, in these "show piece settings" you won't see piles of old newspapers, unwashed coffee cups and piles of dirty laundry.
4. Don't be Overly Sentimental.
Do you really need to keep your school notes from Grade 5? – It's not as if you were any good at Maths anyway. Unless you are likely to reread elementary geometry in the next 12 months, you can probably chuck out these painful memories of old school days. This doesn't mean you have to throw everything away. Do keep things of great sentimental value, but don't feel guilty about not keeping everything.
5. Choose top 10 Items
If you have difficulty throwing ornamental things away, why not try making a list of just your favourite top 7 or top 3 items? This forces you to be ruthless and only keep the things that you really want.
6. Organisation.
Sometimes it is not just a matter of throwing things away, but, being organised. Items which are rarely used, can be put in the most distant storage space like a garage or attic. Add extra shelves and keep things organised.
7. Give to Charity
Giving unwanted items to a charity shop is an excellent way of creating space for yourself and making a useful contribution to charity. – Just make sure you don't buy more bric a brac when you give your own items away.
8. Sell on Ebay
If you want to make money from your accumulated stuff, ebay can give remarkably good prices. Once you get into the swing of selling, it can become a very useful tool for both raising money and clearing out your clutter.
9. Get Your Mother To come Round.
Maybe your mother is not the best person. But, sometimes an independent third party can give a different perspective and help point out obvious improvements that we have become blind to.
10. Clear Up as You Go.
Don't wait for the day when you have "loads of time" – that day may never come. Try to keep on top of your living space all the time. Once it is tidy and spacious, it provides its own incentive to avoid cluttering it up. Don't delay but start right now.


Related:
Credits:
Photo by: Kedar Misani, Sri Chinmoy Centre Galleries