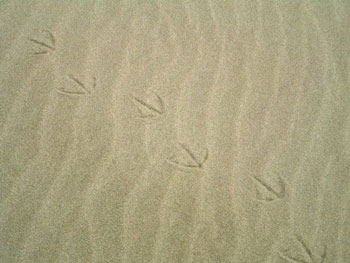 Who Am I?
There was a great Spiritual Teacher called Sri Ramana Maharshi. When he was 16 years old, he became mortified at the prospect of dying. The whole concept of death filled him with dread and misgiving. This led him to question the nature of life, and the self which could be paralysed with fear. Ramana Maharshi began meditating for several hours a day – enabling him to overcome the fear of death.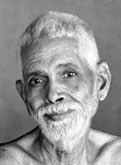 His quest for self discovery was so profound he left his home village and travelled to the mountain of Arunachala in the South of India. For several years Ramana Maharshi, maintained only the weakest connection with the world, spending his time rapt in meditation. Later in his life people were drawn to this very simple sage; feeling in his presence an aura of peace. He spoke very little – preferring to teach in silence. However, when he did speak he taught a very simple path of self inquiry. Ramana Maharshi directed people to ask themselves this question – Who Am I? He said if we could only discover who we really are, all our problems would be solved.
Where Did Your Thought Come From?
If you have a thought – Who is it that thinks that particular thought? Sometimes we have positive thoughts – "I am great" "I am better than everyone else" At other times we have the opposite frame of mind and we are overcome with insecurities; we feel useless and guilty. The mind is volatile – sometimes we feel we are the best, over times we feel wholly inadequate. But, which is true? The answer is that these neither of these thoughts are a reflection of who we really are. These thoughts and feelings are transitory and do not reflect our true nature. The fact that thoughts come and go show that there must be something deeper; something that can decide to hold onto thoughts or reject them. It is this inner self at the root of thoughts we need to find.
We should never believe our negative self image. Our thoughts may make us feel inadequate, but we need to remember this is not who we are.
Happiness is Our Nature
"Happiness is your nature.
It is not wrong to desire it.
What is wrong is seeking it outside
when it is inside. "
– Ramana Maharshi
Everybody Seeks happiness but, the question is where to find it? Usually we seek happiness and pleasure in external events. But, knowing who we are – being at peace with our self is the best way to bring to the fore a lasting happiness not dependent on favourable outer circumstances. If we are a slave to our thoughts and external events, real happiness will always allude us. Seek for the happiness that is deep within; the happiness accompanied by a sense of peace.
How To Help Others
"Your own Self-Realization
is the greatest service you can
render the world."
– Ramana Maharshi
There is a difference between serving others selflessly and serving others through the perspective of our ego. If we seek to help others to please our ego, we can make things worse rather than better. We may have a feeling of superiority or want to please others in our own way. To know our real self is to understand that we are connected with others. If we understand our connection with other people it becomes natural and instinctive to serve others selflessly. – We will look upon other people as an extend part of our reality.
Who Am I? – Get Rid of the Ego.
To know who we are, we need to get rid of the ego. It is the ego which gives a false identity; it is this that is ultimately the source of our suffering. To do this we need to be able to be silent. At least silent for some of the time.
Photo Top: Pranlobha, Sri Chinmoy Centre Galleries
Related Posts: