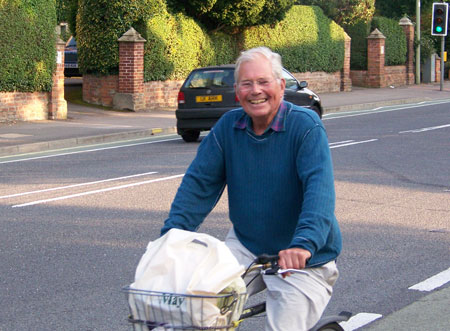 Last week, I made a challenge to see what it was like not to criticise other people either inwardly or outwardly. I have to say it was quite difficult! It seemed as if events conspired to make it more difficult than usual or maybe I was just more aware of how often we are prone to criticism.
These are some observations from last week.
Criticism can become like a bad habit. I noticed there were occasions where I instinctively started to criticise others – usually over minor infractions like for example, a house mate not tidying up. You have to work hard to get out of the habit.
The Action vs Person. When you are trying hard not to criticise, one thing you are forced to do is separate the action from the person. Just because somebody is untidy or irritating it doesn't make them a bad person. It is worth developing the ability to think badly about an action of a person without making it personal.
Not Neutral If we don't find anything to criticise, we like the person. We are not neutral.
Empathy. When we are trying hard not to criticise other people, it encourages us to develop empathy. Rather than jumping to condemnation, we think it is a mistake we could easily be making ourself. This is actually quite true, because when we criticise others, we often have the fault in ourself. This empathy or feeling of oneness with others feels good.

Criticism is often False anyway. Once I was cycling home, a driver carelessly through some litter out of the window, normally I would start criticising inwardly, but, this time I checked myself.  When I cycled further on, I realised the driver had just thrown a leaf out of the car – so it wasn't litter at all. This seemed an appropriate lesson. Often when we criticise we are wrong and misinformed anyway.
There is no peace in criticism. One thing no one can deny is that if you spend all your time criticising others you will not have peace of mind. If you stop criticising the world doesn't stop functioning.
Criticising Yourself. To avoid criticising others, it is important to work on not criticising yourself. I've noticed that there is strong link  between criticising others and criticising yourself. When we criticise others, we are living in a judgemental frame of mind. When we are judgemental about others, we tend to be judgemental about ourself. If we can be tolerant / accepting of others, it is easier to be accepting of ourself.
To live without criticism does not mean we ignore right and wrong. It means we don't spend precious energy in thinking badly of others and ourself.
I definitely feel that the mind is far too prone to criticism and it creates an unhappy state of mind. I'm going to give it another go this week and try to do better!