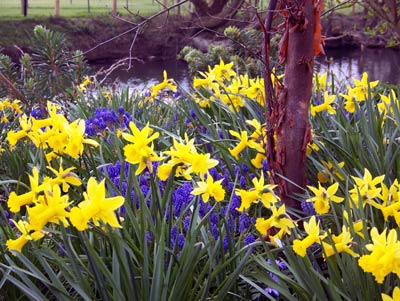 A new study shows that meditation can help bring forward the quality of compassion. – Meditate on this.
I think the reason meditation brings forward the quality of compassion is that when we meditate we transcend the mind. The mind is by nature critical; it thinks of things to judge and criticise. When we meditate we quieten the critical mind and bring to the fore the inner qualities of the heart. In meditation we also expand our sense of self. We do not just identify with our ego, but feel a greater sense of oneness with other people.
We have written a few posts on meditation including
Other Recommended Links
Thanks
Thanks to all our commentators, especially Chris Cade of Spiritual Short Stories, whose comment on The Art of Forgiveness was worthy of a post by itself.
Random Links
If you are looking for a really good laugh, I can highly recommend this British film classic staring Peter Sellers and a plethora of stars. – The Wrong Arm of the Law had me laughing all the way through.
Photo by: Tejvan, Oxford Botanic Gardens