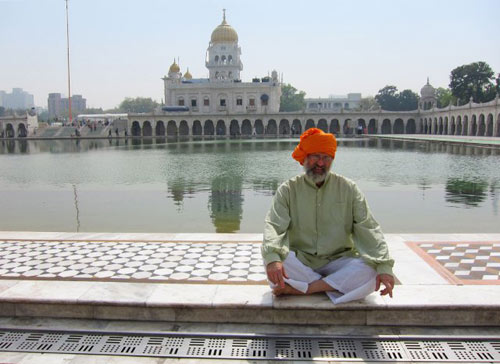 My mind,
Keep your thoughts silent.
Keep your words silent.
Keep everything that you have
And you are silent
To make me and my heart
Extremely happy.
This exercise is quite easy and makes an excellent introduction to meditation.
Sit comfortable and tell yourself for next ten minutes you will just focus on this exercise and nothing else.
Begin by observing thoughts that come into your mind. Make no effort to control or direct thoughts, just see which thoughts come into your mind.
Don't judge yourself or your thoughts, but just feel you are watching these thoughts pass through your mind.
The secret is to feel that 'you' are able to see the thoughts coming from outside into your self. This makes you feel that your thoughts are actually external to your real self. You realise the real 'you' is not your thoughts, but something which can view, follow and reject thoughts
The next stage is to let go of any thought that comes into your mind. As soon as a thought comes stop following it. Don't pursue it any further. If you feel it is helpful, imagine you are throwing the thought out of your mind (you can feel you are just waving it away)
Again don't judge any thought that comes in, don't get annoyed if your mind creates many thoughts, just persist in waving them away.
Now, try to lengthen the moments of silence in between thoughts. Try to stop them coming in at all.
Even if thoughts do appear, feel they are very separate to you, like fish in the sea they have no effect, but feel very distant and separate. They may be there but they can't affect you.
This exercise is a good step to becoming aware there is more to your reality than your thoughts. Even if thoughts appear in your mind, they have less power, less hold over you. When the power of thought is diminished, it is easier to go deep into the silent mind – which is the secret of meditation.
Related
Photo: Unmesh, Sri Chinmoy Centre Gallery