In recent weeks, members of the Sri Chinmoy Centre from around the world visited Greece to take part in concerts, the Peace Run and meditations for the New Year.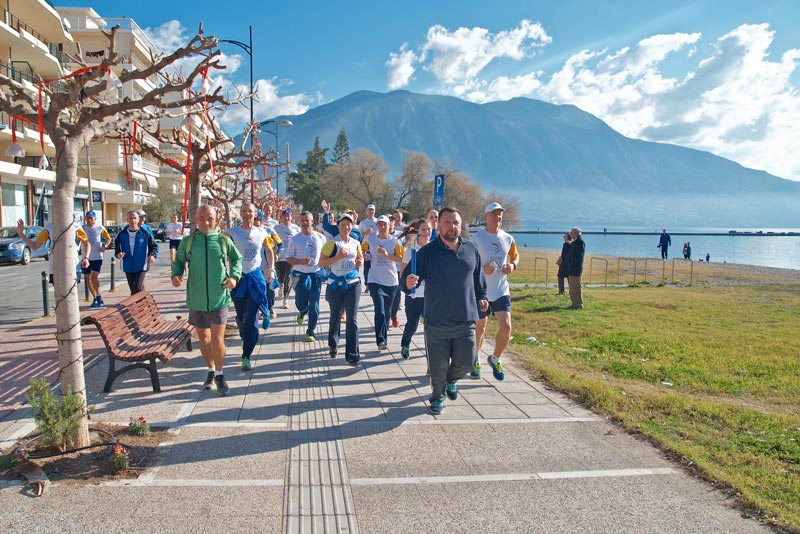 On Boxing day 26th, the Sri Chinmoy Oneness-Home Peace Run was warmly welcomed by the mayor and people of Kalamata during a one off run to mark the Christmas / New Year. The run was joined by local school children and the mayor of Kalamata. (See: Peace Run)
On 3rd of January 2017, the all male acapella choir, Oneness-Dream, performed a concert of Sri Chinmoy's songs in a church of Kalamata.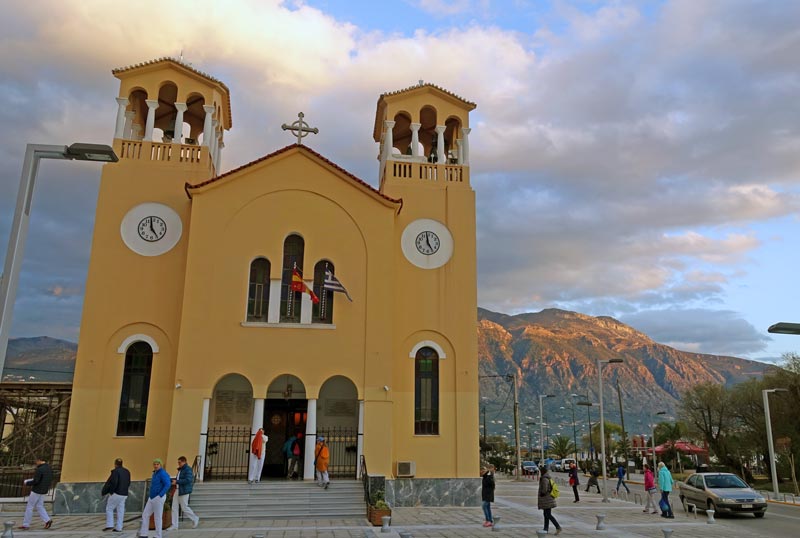 The group have toured many countries around the world, performing in churches and sacred venues. It was the first time they had the opportunity to perform in a church of the Greek Orthodox church. The concert was warmly received by the local priest and parishioners.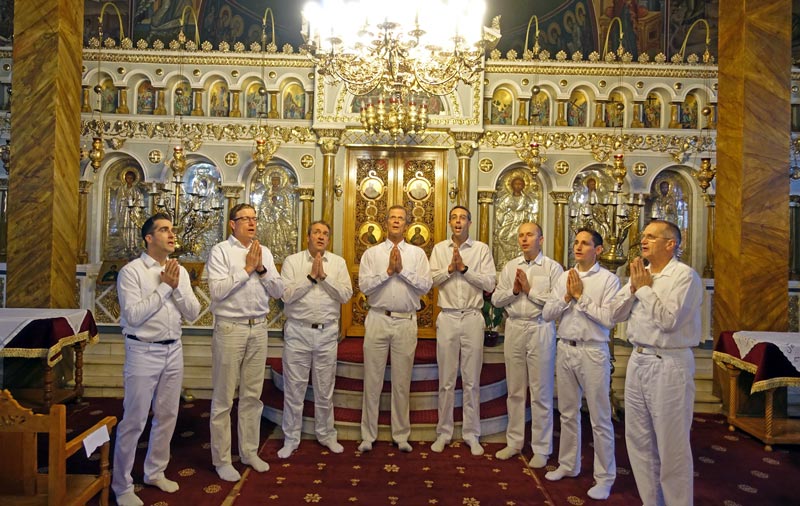 On the 4th of January, members of the Sri Chinmoy Centre performed a play to a packed audience at the theater in Kalamata.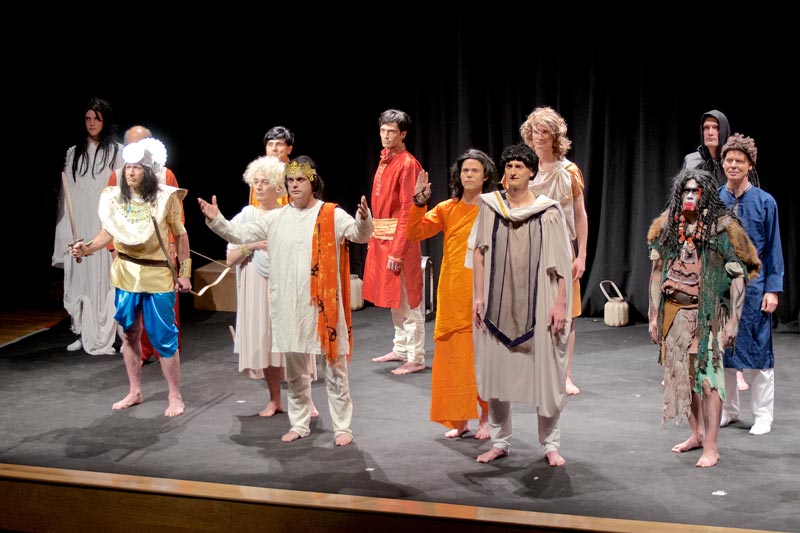 The play, written by Devashishu Torpy, incorporated elements of Greek and Indian culture – combined with excerpts from Sri Chinmoy's own writings – to offer an insight into the shared aspects of the eternal spiritual quest.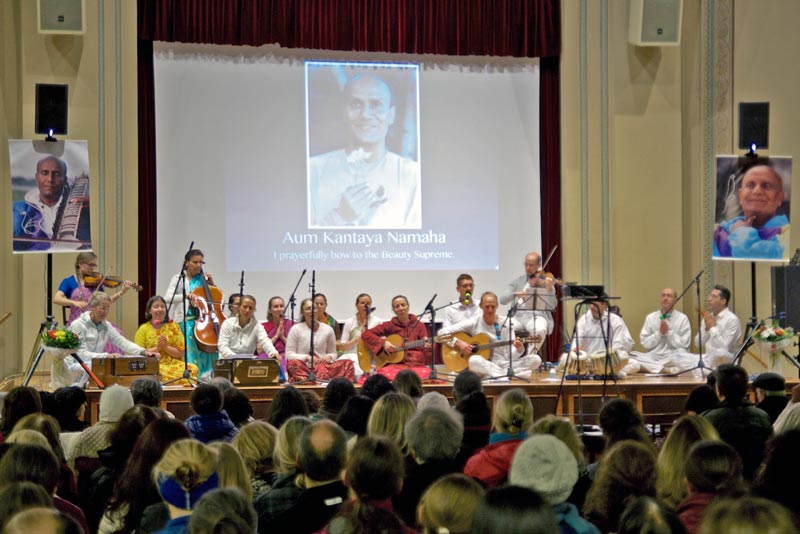 On the 5th of January, there was a Songs of the Soul concert in Athens, where groups of international musicians performed the music of Sri Chinmoy, during a two hour concert. Many people attended and were appreciative of the soulful and uplifting music.
In addition to these activities, members of the Sri Chinmoy Centre, on their annual Christmas festival took part in running races, the performance of plays and daily meditations.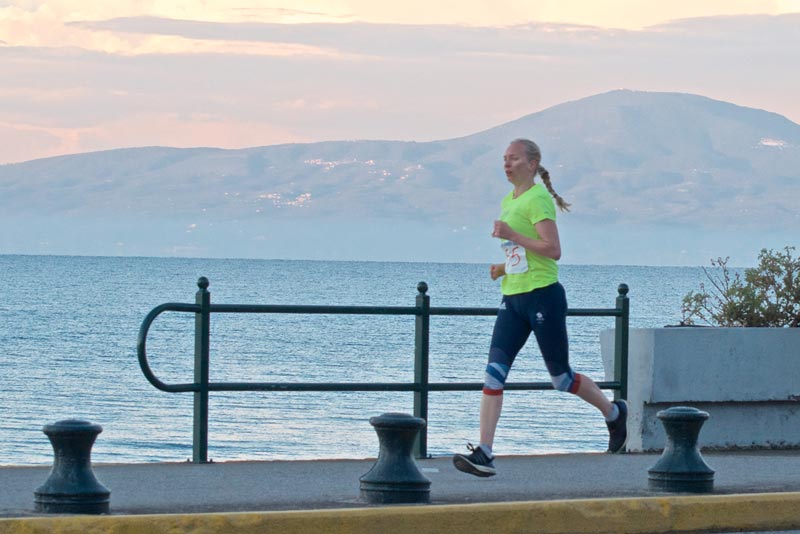 Photos: Yatkara Aleksapolskyy and Tejvan Pettinger
Related