Impossibility Challenger is an event organised by members of the Sri Chinmoy Centre, where individuals are given the opportunity to test themselves in seeking to transcend their own limitations. During the event, individuals or groups of people can choose any number of challenges which inspires them to seek their own self-transcendence. This can be either to set a new personal best or try to set a new world record.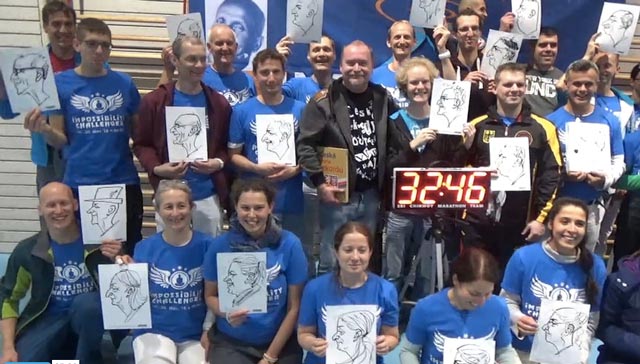 This year event was held in Berlin, Germany. During the weekend there was a varied collection of events – ranging from attempts to run the fastest 100 metres whilst wearing flippers – to reciting an entire poetry book. Notable events included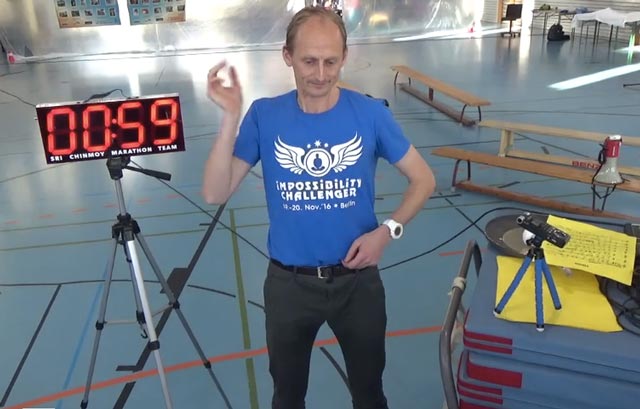 Most one handed claps in a minute
Juggling 3* 5kg balls
Pulling 10 tonne tractor, plus driver
Memorising longest sequence of binary numbers in one minute
Most push ups on raw eggs in a minute.
Mahiruha's Klein attempt to memorise and recite 843 poems from Sri Chinmoy's poetry book Transcendence-Perfection.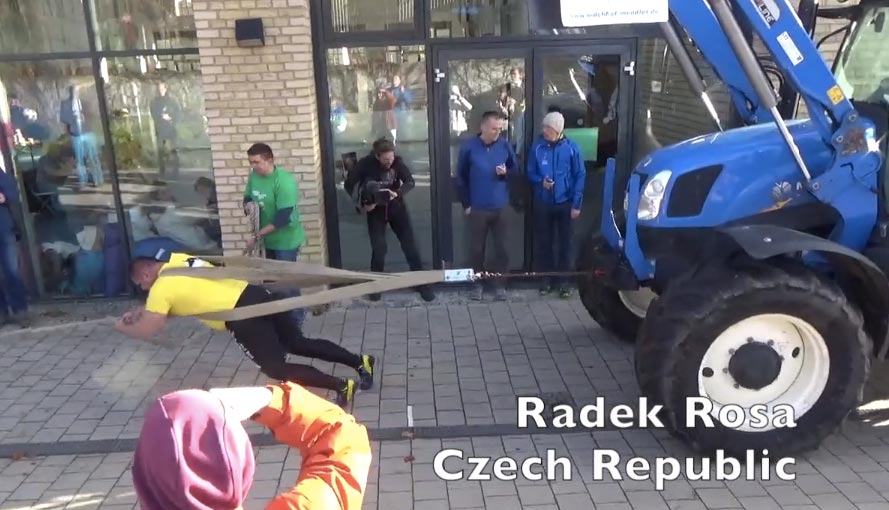 The event was founded by Sri Chinmoy who sought to encourage people to try gain joy from transcending their achievements and capacities.
"Either forget impossibility's challenge
Or challenge impossibility's pride
To become truly happy."
Video of event
Video: Devashishu Torpy