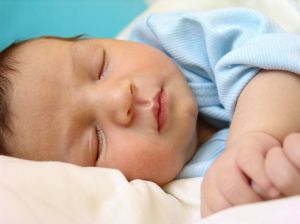 Often I think about what a shame it is that many of us have to spend eight hours or even more in a state of pretty much total unconsciousness. Of course, if we suddenly try to reduce that time, we just end up in a state of disorientation and crankiness, but there are a few things we can do to slowly and naturally reduce the amount we sleep and claim back more time for the things we really want to do:
1. If we have more quality, we need less quantity
When I was in college, I was convinced I needed nine hours minimum rest – however, when I look back, I see that rest included at least an hour tossing and turning around before sleep finally descended, and even then I could still sense my mind turning around like a washing machine. When I took steps to improve the quality of my sleep, I found that the quantity I needed also decreased. Here are a couple of things worth considering:
Try to turn off any mental disturbances (e.g computer or tv) half an hour before bedtime; the mental spill over from what we were watching or working on can often accompany us to bed and affect our sleep quality.
Many of us will take a shower and a change of clothes when we come home from work; it helps to put the workday behind us. Similarly, a shower (or even washing face and hands) before bedtime helps us to clense ourselves of the experiences of the day and not carry them into our sleep.
When the mind is calm, you can sink into a much deeper, more refreshing level of sleep. A five minute practice of meditation just before you turn in can give you that clarity of mind and enable a nights sleep unhindered by nightmares and other mental disturbances. Tejvan wrote about a meditation exercise you can try a few weeks ago…
2. A short daily nap
Much of our tiredness comes from stresses and strains which gradually build up during the day. A twenty minute nap in the afternoon can be just the thing to settle the nerves and give you a new lease of life going into the second part of the day. It also has the effect of tricking the mind into thinking that you've actually slept for longer, which means it can be a very good way to compensate for any reduced sleep you've gotten the night before.
3. Reduce sleep gradually, not suddenly
If you suddenly decide you are going to sleep for four hours a night, it will very quickly tell upon your health and well being. The best thing to do is reduce in small increments, say, fifteen minutes at a time. Once you have been at that level for a few weeks and your body has adjusted, then you can you can try and reduce by another fifteen minutes.
4. Try this concentration exercise
There are concentration excercises you can do which, when practiced properly, can be used in times of tiredness to give you the same amount of rest as sleep. This one in particular was suggested by my meditation teacher Sri Chinmoy:
Try to feel that your entire body, from head to foot, represents a sea of peace. Feel that you have become peace itself, that you embody peace within and without. Try to feel your physical frame consciously, but at the same time feel that you are an infinite expanse of peace. When you can consciously feel this expanse of peace, you will see that your physical body, flesh, blood and bones, has totally merged and disappeared into that sea of peace.
In ancient times, yogis and meditation practitioners would use techniques like this to get the equivalent amount of rest in seconds to minutes and hours of sleep.
5. Another trick you can play on the mind
While I was researching the above quote, I found something else my teacher suggested which I had completely forgotten about:
Also, when you go to bed, just try to feel that you are going to sleep for twenty-four hours. Then, even though the clock will say that you have slept only three or four hours, your very first thought as soon as you wake up should be that you have slept for twenty-four hours. The mind can convince the outer consciousness, and immediately you will believe it. This is not self-deception; it is proper use of the conscious mind. The figure twenty-four has enormous strength. It immediately gives us a sense of comfort, relief, pleasure, fulfilment.
This advice has definitely saved me on a couple of occasions when I had three or four hours sleep with a big day ahead of me the next day.
If anyone has any additional tips, please let us know!
(Photo: stxchng.hu)