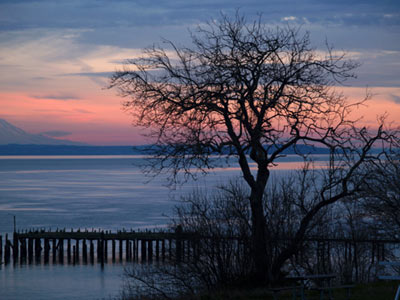 It is unfortunate that the angry customer is all too common. If you work in any service industry, you will undoubtedly come across people who get needlessly angry. It can be quite disconcerting as there can be real power and invective behind their anger. Knowing how to deal with angry people is an invaluable life skill and definitely will help you remain peaceful This advice is equally valid for dealing with angry people in general.
Dealing With Angry People
Don't respond With Anger
You may feel that their unjustified anger means you have the right to respond in a similar way. Maybe you would be justified, but, it definitely won't help. Responding with anger makes the situation worse because:
They will get even more angry and unreasonable.
More importantly, you will become stressed and unhappy.
Staying calm is the best way to resolve the situation.
Feel, that they are like irresponsible teenagers, and you need to  respond in a responsible and reasonable manner.
Don't Feel Guilty
The nature of anger is that the person tries very hard to make you feel guilty. You may just be a humble petrol attendant. But, the customer wants you to feel guilty for the fact petrol prices have risen by 20%. Don't bother to explain that your duties as a petrol attendant  don't actually involve speculating billions of $ on oil stocks just so customers will face higher prices. Whatever the complaint – don't feel guilty. Even if it is a mistake like bringing the wrong order of food, it is just a mistake and not something to be guilty or ashamed about. If you do feel guilty, you will be unhappy and also feel that you need to defend yourself.
An Angry Customer is Probably an Unreasonable Customer
When people get angry they loose a sense of perspective and it becomes difficult to reason with them. It is good to deal with the situation in a way that pacifies them without going into too much detail.
"I am very sorry, for your inconvenience. We will investigate the problem and the technical staff will endeavour to resolve it as soon as possible."
Acknowledge Their Complaint and Offer Some Solution.
People who get angry don't want to lose face, so it is important to give them a way out.
Firstly don't panic. They may feel it is the most important thing in the world, but, sometimes a moments silence can calm the situation.
Acknowledge the issue.
Apologise for their inconvenience. Note: if you think there complaint is unjustified, you can apologise in a very unspecific way. This gives an apology without having to admit that they are right.
Say you will refer it to the right department. They might not want to hear this, but, they have to realise the person answering the phone in a call centre, doesn't necessarily program the ISP configuration of their internet service.
Think of them as insignificant ants.
People who get angry because their coffee is   too cold, or have been charged 50p too much for their 5 star hotel, really don't deserve too much sympathy. They are like spoilt children who go around causing needless mischief. You will reply in a calm and dignified way, but, don't hold onto the problem. Let it go.
Good things to do when Responding to Anger

Be calm, polite and dignified. This is the best way to shame them into behaving reasonably.
Apologise for their inconvenience.
Smile
Thank them for bringing the issue to your attention.
Offer steps that could be taken to rectify the situation (even if these don't mean much) it is good to suggest something.
Refer them to someone else. If you feel out of your depth it is a good idea to refer to a supervisor. By the time the supervisor is found, perhaps the edge of their anger has been lost.  This also shows you are taking the issue seriously. If you are the supervisor, try referring it to a manger. If you are a manager say you will need to refer it to the complaints department. If you are the complaints department you can say you need to gain some information from the local branch.
Don't directly say they are wrong. But, don't give into all their demands.
Take down their complaint and make sure it is accurate.
Things not to Do When Responding to Anger
Be Sarcastic. Sarcasm is the lowest form of wit, angry people have lost their sense of humour so will not appreciate it.
Get angry yourself
Feel responsible for the failings of your company
Feel guilty.
Worry about it after the event
photo: by Pranlobha, Sri Chinmoy Centre Galleries