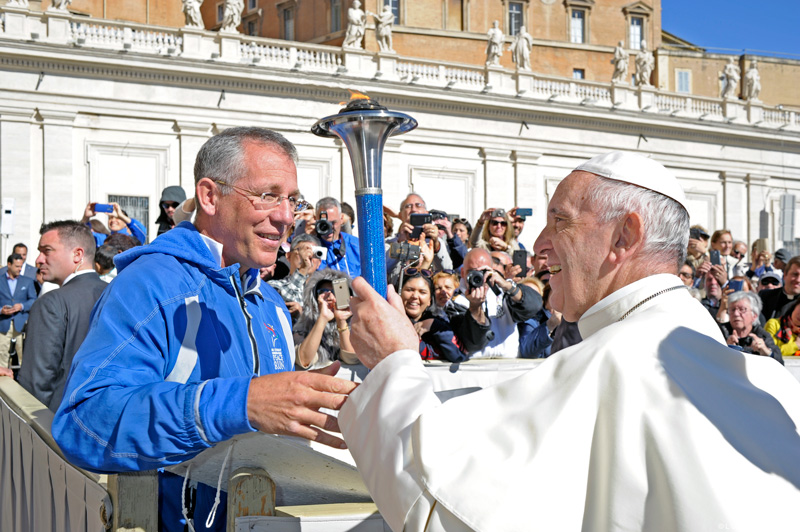 Pope Francis blessed and held aloft the Peace Torch from the Sri Chinmoy Oneness-Home Run during his weekly audience in St. Peter's Square on  12 Oct, 2016.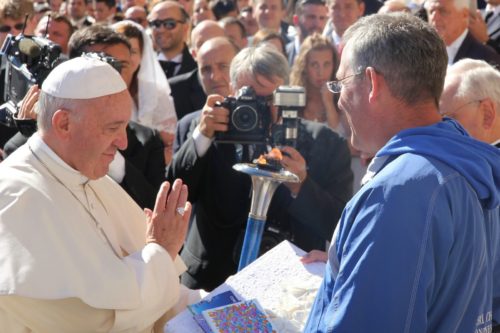 It is the second time Pope Francis has blessed the Torch and offered his good wishes to all those who participate in the international Peace Run.
Salil Wilson, director of the Sri Chinmoy Oneness-Home Peace Run also gave the Pope a painting by Sri Chinmoy (founder of the Run) and a volume of selected drawings and messages of peace and love from children on six continents.  The Pope expressed his gratitude for the gifts.
See more at Peace Run.org – Pope Francis blesses the Peace Torch.
Finale of European Peace Run
The meeting with Pope Francis was auspicious given the European Sri Chinmoy Oneness-Home Peace Run had recently finished its 2016 leg in Rome, the Eternal City, just a few days prior.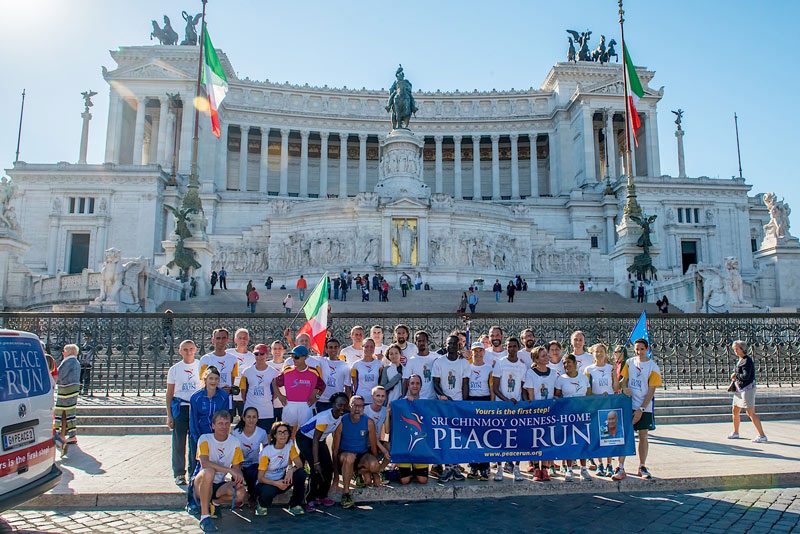 "Lasting peace must begin within the depths of the individual, and from there spread in ever-widening circles as a dynamic force for world change."
– Sri Chinmoy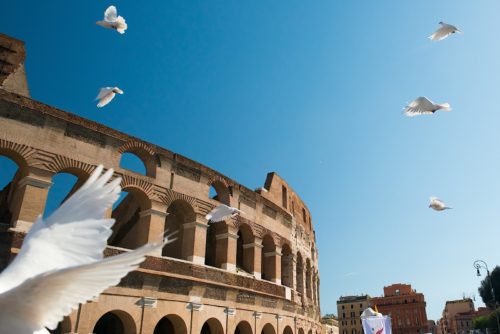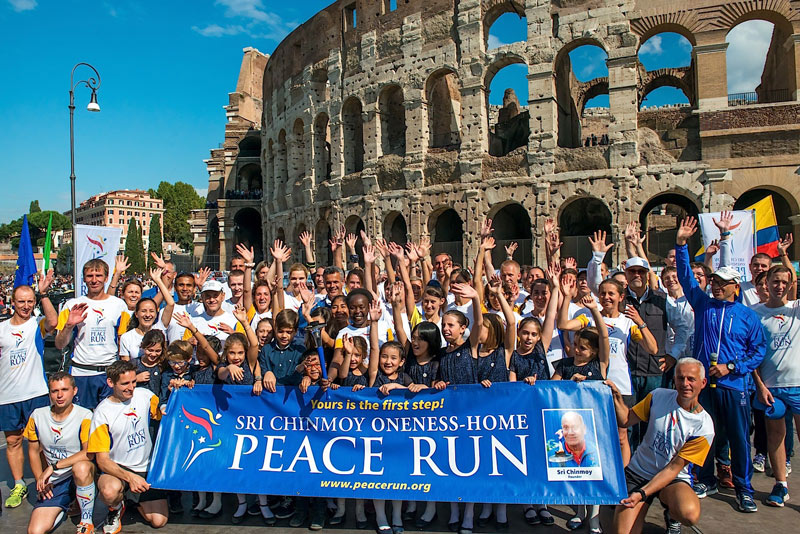 Many local Italian schoolchildren joined the event which sought to promote the ideals of peace and international friendship.
Related