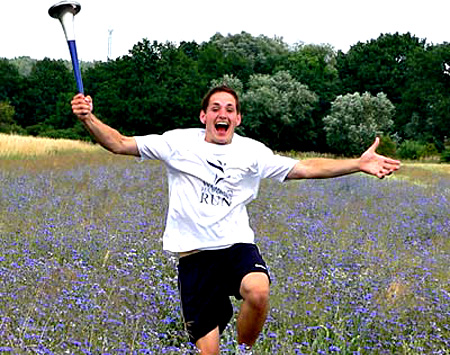 Since time immemorial, great civilizations have discovered and utilised the link between physical fitness and clarity of being. In the ancient civilizations of India, Greece and Rome physical fitness was given the highest importance – our title is in fact derived from the old Latin saying "mens sana in corpore sano". This connection works on multiple levels and being aware of each aspect can really motivate you to have a fitness regimen as an integral part of your practice of self-improvement.
1. (The obvious one) Stress relief
During the day all the annoyances and troubles of the day slowly build up in our nervous system, turning us into the human equivalent of pressure cooker! But when we do some physical exercise, all that stored up energy suddenly finds a channel through which it can operate. So when you finish, not only do you have that feel-good physical factor, but also an enhanced sense of mental clarity.
2. Shake off lethargy
Often (especially if we have slept too much) we arise with a feeling of lethargy and sluggishness which can impair our effectiveness during the day. That's why a run first thing in the morning works wonders in shaking off that half-asleep feeling. In fact, next time you get up and are tempted to go back to bed for a little while, try doing some exercise instead – you'll be surprised how alert you feel at the end, and you will wonder where all that tiredness you had this morning went! Continue reading "Why A Healthy Body Means A Healthy Mind"