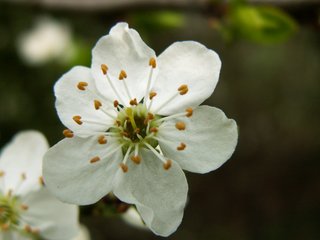 One great theme which psychologists have sought to address over the last fifty years is why so much human energy is directed to serving the needs of others. From the millions of people who give their time and energy looking after kids sports teams or working with the homeless, to extraordinary tales of ordinary people sacrificing their lives for people they have never even met, there is an enormous amount of care and giving out there, sacrifices that often do not get due attention in a media preoccupied with negative stories. For psychologists, it can be very hard to reconcile this behaviour with the evolutionary principle that we are all individual agents in a battle for 'survival of the fittest'.
Giving comes from the heart
Undoubtedly, the notion that we are all looking out for ourselves and our progeny does indeed have some foundation in truth. There is no denying that there is an animal part of our nature which is still a considerable force to be reckoned with – the world is still rife with 'survival of the fittest' behaviour, jostling for position, and looking out for number one. When we live in the mind, it is this kind of behaviour that takes prominence. The mind tends to cut us off from others' hopes and feelings and induce feelings of 'them' and 'us', with all the feelings of superiority and stereotyping that come with that.
However, those of you who are frequent readers here at Sri Chinmoy Inspiration know that many of our posts are given to exploring a deeper part of our being beyond the mind. In the heart – that space in the middle of the chest where we can feel the core of our being – we have a part of ourselves that we often only connect with in moments of great beauty or silence, a part of ourselves that comes forward when the mind is still, and a place where all the best impulses of mankind are located – empathy, brotherly love, and oneness. We have the saying 'my heart went out to him…' and this is exactly what happens when we see someone in a state of distress; we instinctively empathise with his condition and and we can feel a part of us wanting to overcome the self-obsessed aspects of our nature and help. This is the root of all true self-giving. Continue reading "Harnessing the power of self-giving"