The World Harmony Run recently visited Vietnam and was enthusiastically welcomed by the local population.  This unique run for world peace was founded by Sri Chinmoy in 1987 and, in the past two decades has captured the imagination of thousands of people across the world.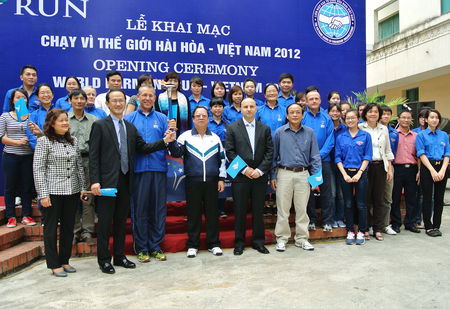 The World Harmony Run in Hanoi. Invited guests and members of VUFO youth organization join in holding the peace torch.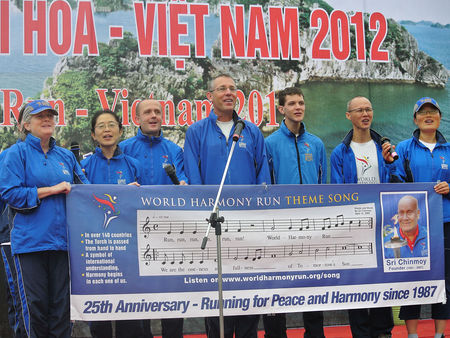 Members of the World Harmony Run in Ha Long Bay, Quang Ninh Province.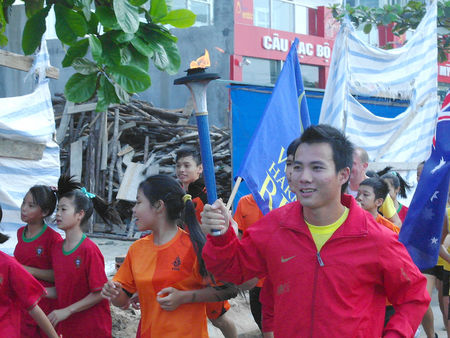 Young Vietnamese children join in the run.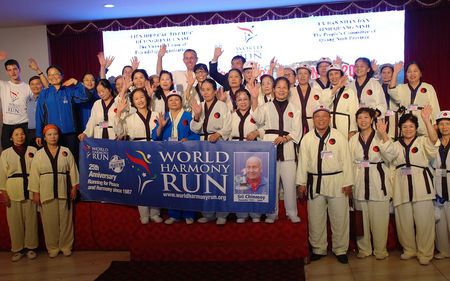 Here are some of the senior citizens who honored us by attending.
On the 7th November, the team went to visit the world renowned beauty of Ha Long Bay.
Sri Chinmoy hoped the Peace Run, would help spread the ideals of peace and harmony throughout the world. He wrote:
"This world of ours has everything except one thing: peace. Everybody wants and needs peace, whether he be a child or an octogenarian."
– Sri Chinmoy [1]
World-peace
Can be achieved
When the power of love
Replaces
The love of power.
– Sri Chinmoy [2]
Further Reading
Ref
[1] Sri Chinmoy, Eastern Light For The Western Mind, Agni Press, 1973
[2]  Sri Chinmoy, 1997, Peace-Lovers, AUM publications