The World Harmony Run was  founded by Indian Peace-Philosopher, Sri Chinmoy, 25 years ago; recently the run returned to its roots visiting cities in south India. The run which seeks to promote peace, friendship and harmony was joined by many Indians in Delhi and Agra.
Sri Chinmoy was born in East Bengal (now Bangladesh) in 1931 and he moved to New York, US in 1964. On the spirituality of India, Sri Chinmoy wrote:
"India's strength is not in her arms, but in her heart. More so, it is in her seer-vision.

India tells the world that the realisation of unity is the only strength which can conquer the world."

…

"India has three world-conquering weapons: Non-violence, Peace and the Wisdom which tells that she is in All as All is in her."
– Sri Chinmoy 1
The run was joined by many local Indians who were happy to participate and join the run.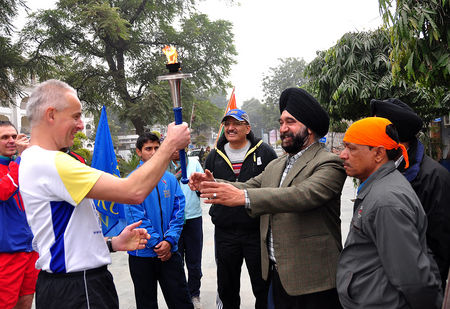 The runners visited the Bangla Sahib Sikh Temple (Gurudwara) in the heart of Dehli.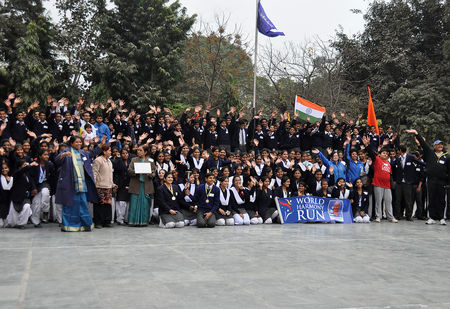 A local school who enthusiastically received the run.
Related