The World Harmony Run ended its 7 month, 2400 km journey connecting people through 48 countries with a vibrant ceremony in Vienna's central square.
The World Harmony Run seeks to unite people in a celebration of what we all have in common. The closing ceremony took place amidst a vibrant display in the main square by many community groups including dance, martial arts, and cultural groups. One of the most interesting displays was a giant rocking horse, where to make it rock you have to work in unison.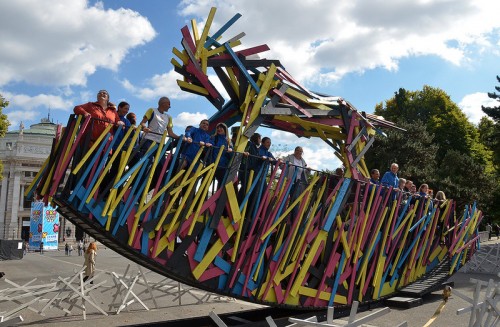 The ceremony ended with a release of balloons, symbolising everyone's hopes and dreams for a better world.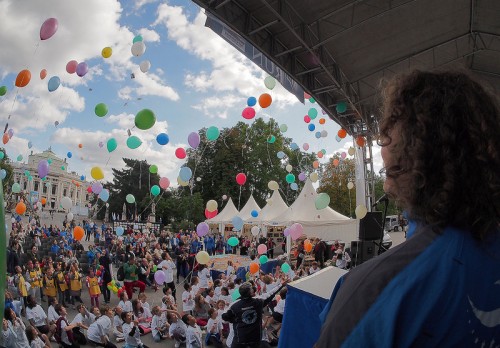 Related links
Full story at worldharmonyrun.org, with lots of pictures!