In early June the Sri Chinmoy Centre in Bristol, England hosted its second triathlon event in the seaside town of Portishead. Somerset.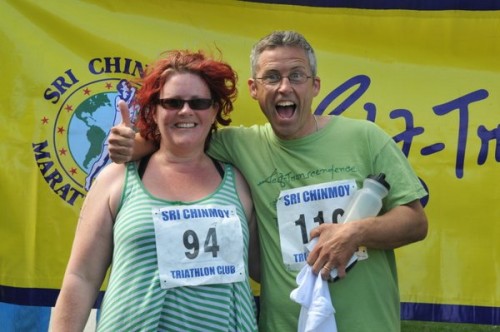 Billed as the "Self-Transcendence Somerset Try-a-Tri", the race was aimed at first time triathletes and was sold out months in advance and took place on  June 9th 2013.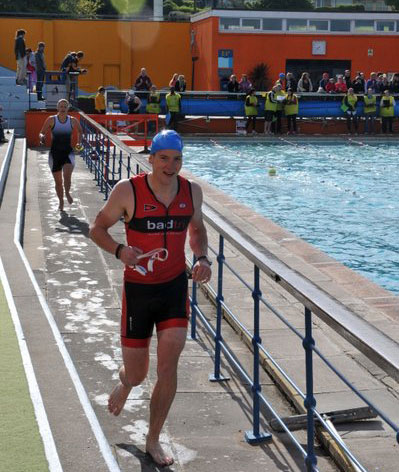 "For us, it's not just a race" said organiser Garga Chamberlain of the Sri Chinmoy Triathlon Club, "It's a chance to introduce beginners to a new and exciting sport, and to the philosophy of Self-Transcendence that Sri Chinmoy put at the heart of all his sporting endeavours. Sri Chinmoy himself came up with the idea of our club putting on triathlon events here in the UK, and that makes it a very special race for us – we see it as a tribute to our club's founder."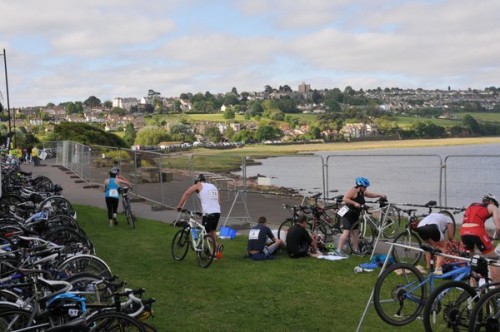 The event was blessed with warm, sunny weather (by no means assured in the English summer months!) and was thoroughly enjoyed by the hundred new triathletes who took part. The winner, Joe Gillett, completed the 264m swim, 17k cycle and 4k run in 1 hour and 9 seconds. All 100 entrants successfully completed the course, the last finisher coming over the line in just under 2 hours.
For full race results and a photo gallery of the event: