Every Sunday morning the Sri Chinmoy Centre of Seoul in South-Korea offers free meditation classes for the public. The classes are given in a yoga studio and are attended by about 40 people.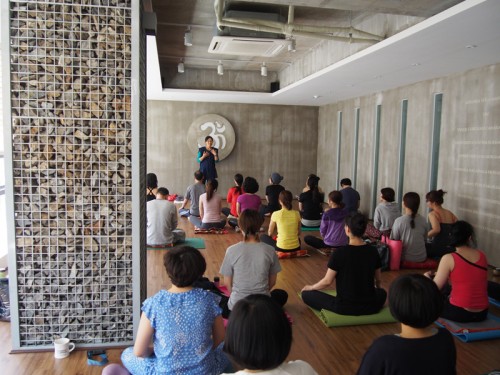 The classes are given by Hemabha, who also initiated the Seoul Sri Chinmoy Centre. Hemabha was born in Korea, but then moved to London where she became a student of Sri Chinmoy. She recently moved back to her home country.
Hemabha also organizes the Korean leg of the World Harmony Run.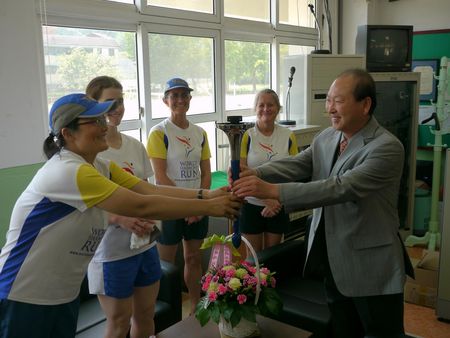 Related