The past few months have seen publications of Sri Chinmoy's writings in many places around the world to an appreciative audience.
Be happy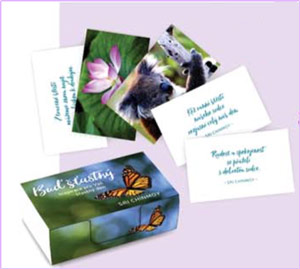 To celebrate the International Day of Happiness on March 20th, the Czech Sri Chinmoy Centre published a new box of gift cards entitled "Be Happy," decorated with beautiful photographs and aphorisms on happiness by Sri Chinmoy. The advertising featured beautiful posters which could be seen all over the Czech Republic.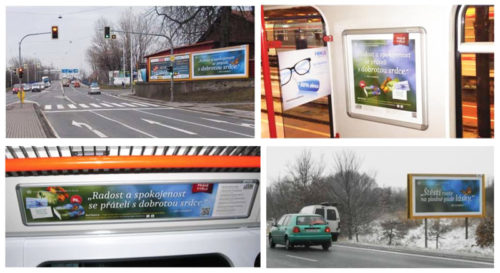 Freedom and Peace
During the last week of November all major bookstores in Russia, Ukraine, Belarus and Kazakhstan – in more than 150 cities – started selling a new compilation of Sri Chinmoy's writings, entitled "Freedom and Peace: About Yoga, Meditation and the Art of Living on Earth." The book is a sort of introduction to the philosophy of Sri Chinmoy, compiled by the Sri Chinmoy Centre in Moscow book. The book was published by one of the biggest publishing houses in Russia. The photo shows a presentation of the new book at the White Clouds bookstore in Moscow on January 15th.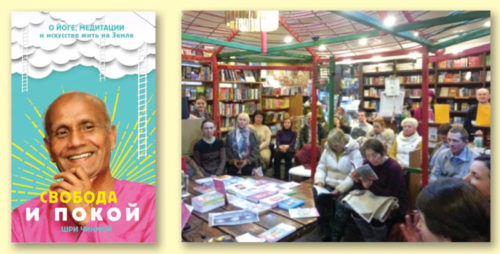 On December 1st, the official Russian Sri Chinmoy Library site: www.srichinmoylibrary.ru was launched.
New translation of the Jewels of Happiness
In mid–March the Slovakian Sri Chinmoy Centre launched a new translation of The Jewels of Happiness in the largest bookstore in Bratislava, Slovakia. The event was called "The Secret of Happiness" to honour the spirit of the forthcoming International Day of Happiness.
The Garden of Love Light

Sri Chinmoy's collection of Bengali songs The Garden of Love-Light was published in Bangladesh on January 30th with Bengali and English versions, both by Sri Chinmoy, on facing pages. The launch, which featured many prominent speakers including a TV presenter and respected author, was covered in newspapers and on TV. As part of the programme, Rintu Chakravarty sang a selection of the songs from the book. The book was on sale at the popular Dhaka Book Fair throughout the month of February.
Books by Sri Chinmoy's Students
Auspicious Good Fortune, a spiritual memoir by Sumangali Morhall which has been translated into several languages, is being released as an audio book.
"The book is beautifully written and well-crafted…. It gives a rare insight into the fascinating, conflicted life of a very modern spiritual seeker…. It is an extraordinary tale and highly recommended." Kindred Spirit Magazine
Eat to Run is a new book by Stutisheel Lebedev, nine time finisher of the Sri Chinmoy Self Transcendence 3100 Mile Race – the world's longest race. The book talks about many of the experiences and discoveries Stutisheel had in getting the proper nutrition for the race.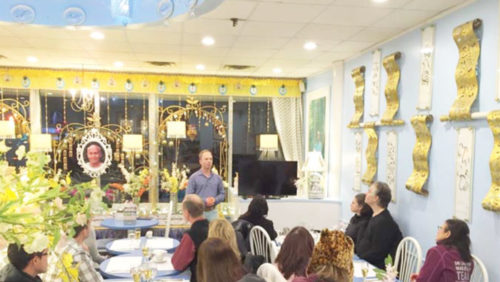 A presentation on holistic nutrition took place in New York City at The Oneness-Fountain Heart Restaurant. Stutisheel shared his experience on how to develop effective nutrition for maximum performance in extreme sport, as well as in day-to-day life.