Members of the Sri Chinmoy Centre have been involved in various projects promoting happiness, including participation in the United Nations International Day of Happiness.
An event at Panorama Cafe, New York entitled "Happiness in Poetry", which included sharing short poems and aphorisms on the theme of happiness.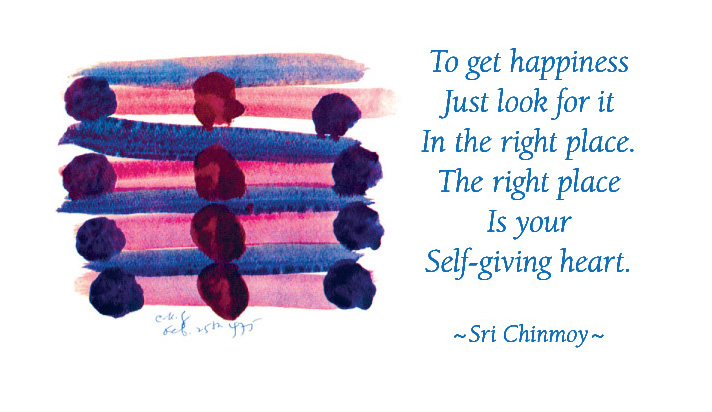 ---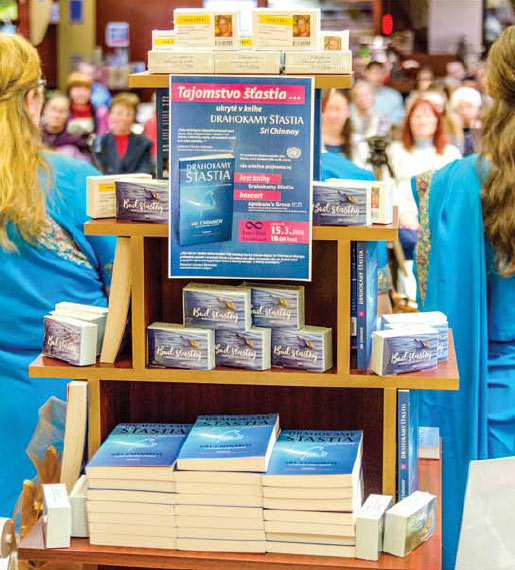 In one of the largest bookstores in Bratislava, Slovakia, there was an event to mark a new translation of the popular book – 'The Jewels of Happiness' by Sri Chinmoy. The event was called "The Secret of Happiness" to honour the spirit of the International Day of Happiness.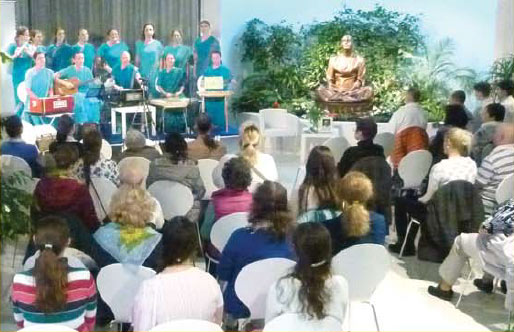 A beautiful atmosphere was created by Agnikana's muisc group. Before the event, each participant received a card with a quote about happiness
from the new card series "Be Happy." During the program, the presenters talked about happiness and read excepts from the book.
Two videos were also shown: one about the book's author, Sri Chinmoy, and the second video featured readings by Addwitya Roberta Flack
and Madhurima Judith Light on happiness.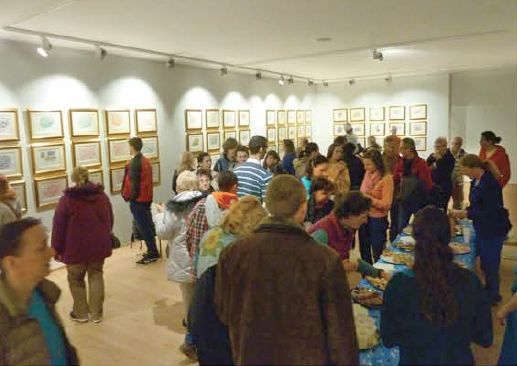 Jharna Kala Exhibition.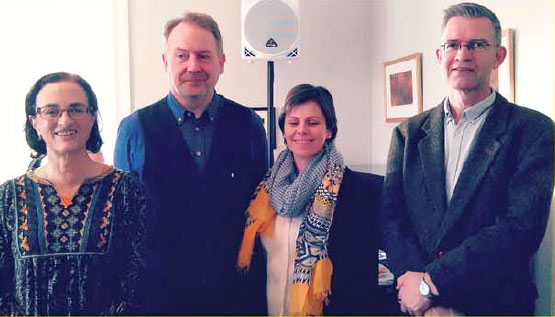 In Iceland the international Day of Happiness was celebrated at an event at the UNESCO Literary House in Reykjavik. Bhikshuni, a student of Sri Chinmoy, was invited as a guest poet/speaker. Icelandic disciples under the direction of Suballabha also participated, performing three of Sri Chinmoy's songs for the occasion, including an arrangement by Laufey of Sada Susanga.
Related
Related articles