On 9th October,  a two mile race was organised to celebrate the 5th anniversary of the dedication of the Sri Chinmoy Heart-Garden in Flushing Meadows Park, Queens, New York.
Sri Chinmoy Heart Garden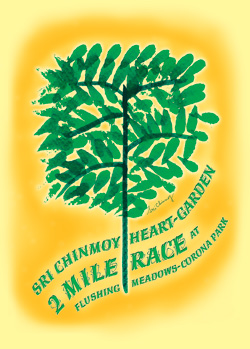 The Sri Chinmoy Heart-Garden was dedicated by the New York City Department of Parks and Recreation to Sri Chinmoy, on October 11, 2006. Exactly one year later Sri Chinmoy passed away, leaving a vibrant legacy of world service and creativity in many fields.
The Heart-Garden Two-Mile Race, first held in October 2009, is an annual event organised by Sri Chinmoy Marathon Team to celebrate the legacy and vision for world peace offered by Sri Chinmoy.
Everything that is beautiful,
Inspiring and aspiring
Can easily be found
Inside our heart-garden.
Related