The Self-Transcendence 6 and 10 day race, organised by the Sri Chinmoy Marathon Team is well under way with  many runners clocking up big mileages.

Photo by Jowan. The sleepless action of the race.
The race was initiated by founder Sri Chinmoy, who himself ran several marathons and ultra-marathons. These ultra day races offer competitors and helpers an opportunity to transcend their own limitations – both physical, mental and spiritual.
"Self-transcendence gives us joy in boundless measure. When we transcend ourselves, we do not compete with others. We do not compete with the rest of the world, but at every moment we compete with ourselves. "
Excerpt from The Vision-Sky Of California by Sri Chinmoy.

Photo by Alakananda. – Smiling through the rain and miles. The 10 day race never stops

Image by Pavol. The Race is held at Flushing Meadows, Queens, New York. It is an impressive backdrop for this epic even of self-transcendence.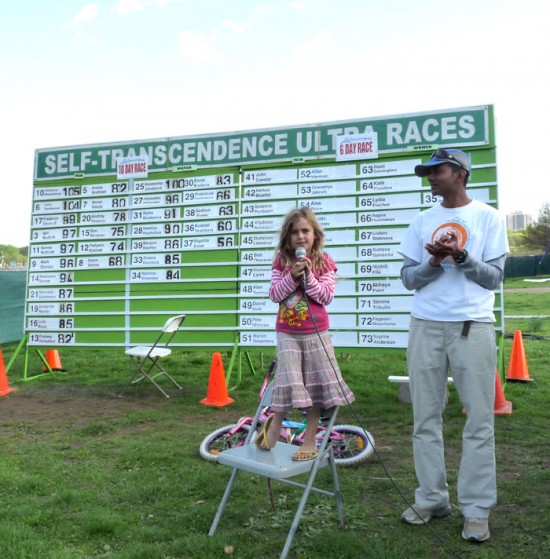 The scoreboard – image by Utpal
Related
Results for Race