The Sri Chinmoy Cycling Challenge is an opportunity for people to get involved in a global cycling challenge and log their efforts to target a specific cycle distance. In July/August 2012 members of the Sri Chinmoy Centre in Europe organized four cycling events to inspire people to cycle more. The first event was the 27-Hour Cycling Relay on 21/22 July in Serbia, organized by Nikhad. Cycling started at 7:00 on Saturday and went on over the night and until 10:00 am next day. There were 13 participants, nine of them were cycling in Nish, two in Belgrade and two in Leskovac. Total distance covered was 1246 km and the longest distance was done by Nikhad Pavlovic with 288km.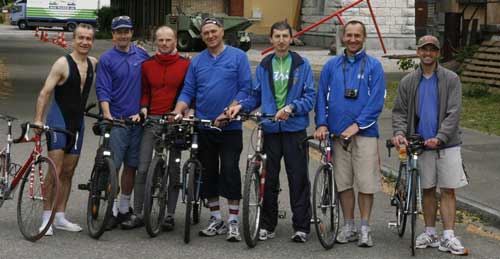 The next event, a 12-Hour Cycling Relay, happened on August 5, 2012, in Sofia, Bulgaria, and was organized by Hrishikesh. Four participants totalled 366 km. The most successful participant was Radko Popinski who cycled 140km. On the same day there was another cycling event, The Self-Transcendence Triathlon on Divljan lake in Serbia, organized by the Sri Chinmoy Marathon Team Nish. Besides Serbian sportsmen, the event attracted quite a few participants from Bulgaria. A total of 19 athletes competed in two disciplines: the Olympian (1.5km/40km/10km) and sprint triathlon (0.7km/20km/5km). The winner in the Olympic category was Igor Jovanovic from Nish, Serbia; in the sprint category the winner was Branimir Djuricic from Jagodina, Serbia.
The fourth event was the 27-Hour Cycling Relay on 11/12 August, 2012. The main cycling took place in Zurich, Switzerland, from 7:00 am on 11th August until 10:00 am on 12th August. During the same 27 hours cyclists joined in Geneva, Basel, Winterthur, Baden, as well as in Subotica, Serbia. 42 participants achieved all together 1986.5 km, with the longest distance being absolved by Nikhad Pavlovic
(263.98km).
And finally a Cycling Week in October 2012 was dedicated to the 5th anniversary of Sri Chinmoy's mahasamadhi. Cyclists could join any day and anywhere starting on October 5th and finishing at midnight, October 11th. Thirty-five cycling-lovers took part in seven different countries: Switzerland, Italy, USA, Germany, Bosnia & Hercegovina, Serbia and Bulgaria with a total distance of 1515 km.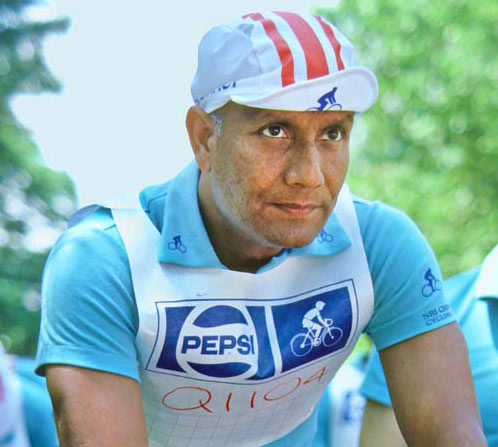 Sri Chinmoy Completed in two 24 hour cycle races in the 1970s.
Related