Samunnati Natalia Lehonkova, a member of the Sri Chinmoy Centre in Ukraine, won the Belfast Marathon in a time of 2:36:50, a personal best and a new course record.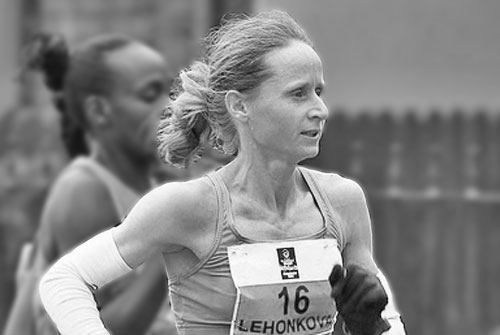 It is the latest in a string of marathon victories, having won in Edinburgh and Toulouse within the past year. Over 17,000 people took part in the Belfast marathon this year.
Samunnati is a frequent participant in the World Harmony Run, a torch relay event that travels the globe carrying a message of international friendship and understanding. She has been part of the international team for many European runs and in 2008 she joined the team in Australia as it circumnavigated the entire continent. The below photograph shows her carrying the Torch during a 2012 run in the Czech Republic.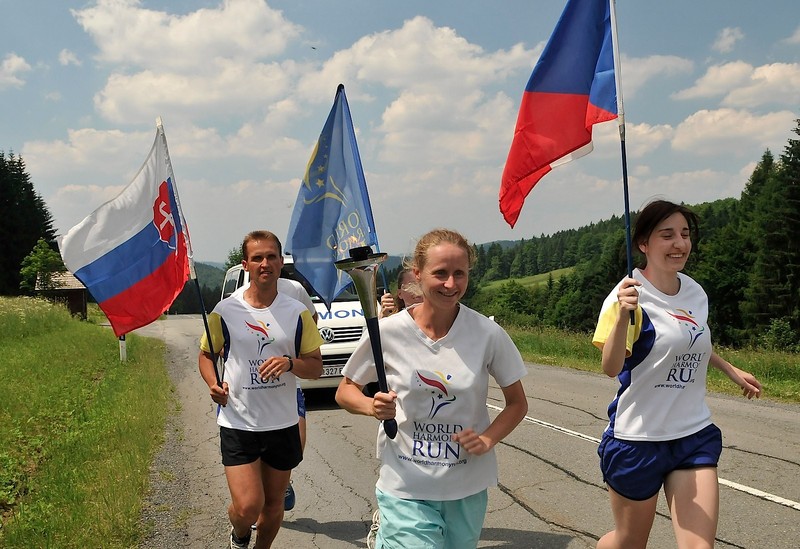 More news on Belfast marathon: