Vajin Armstrong, of Christchurch Sri Chinmoy Centre, finished 8th in the Commonwealth 55Km trail race championship held in Llandudno, Wales. He finished the 55KM race in a time of 03:43:13.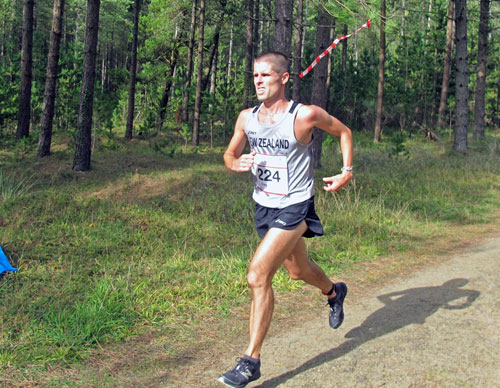 Aged 31, Vajin works as a manager of a Gandharva Loka music store. But, in his spare time he is able to train for marathons and ultra distance races. Previously Vajin won his first 47 mile ultra race in a time of 5 hours 27 minutes. In 2010 he finished 1st in New Zealand's Kepler Challenge (60km trail race) .
Vajin wrote of his experience racing in the Commonwealth ultra races.
"It has been a inspiring and uplifting experience, and a true demonstration of the power of sport to bring people together in a spirit of oneness and understanding. Spending time surrounded by fellow athletes who all share your love of the mountains and are all aspiring to transcend themselves was a wonderful experience."
Related