Recently, the US section of the Sri Chinmoy Oneness-Home Peace Run finished in Dag Hammarskjöld Plaza just outside the United Nations headquarters in New York. But, whilst the US section has finished for this year, other Peace Runs continue – in Australasia, Europe, and other locations around the world.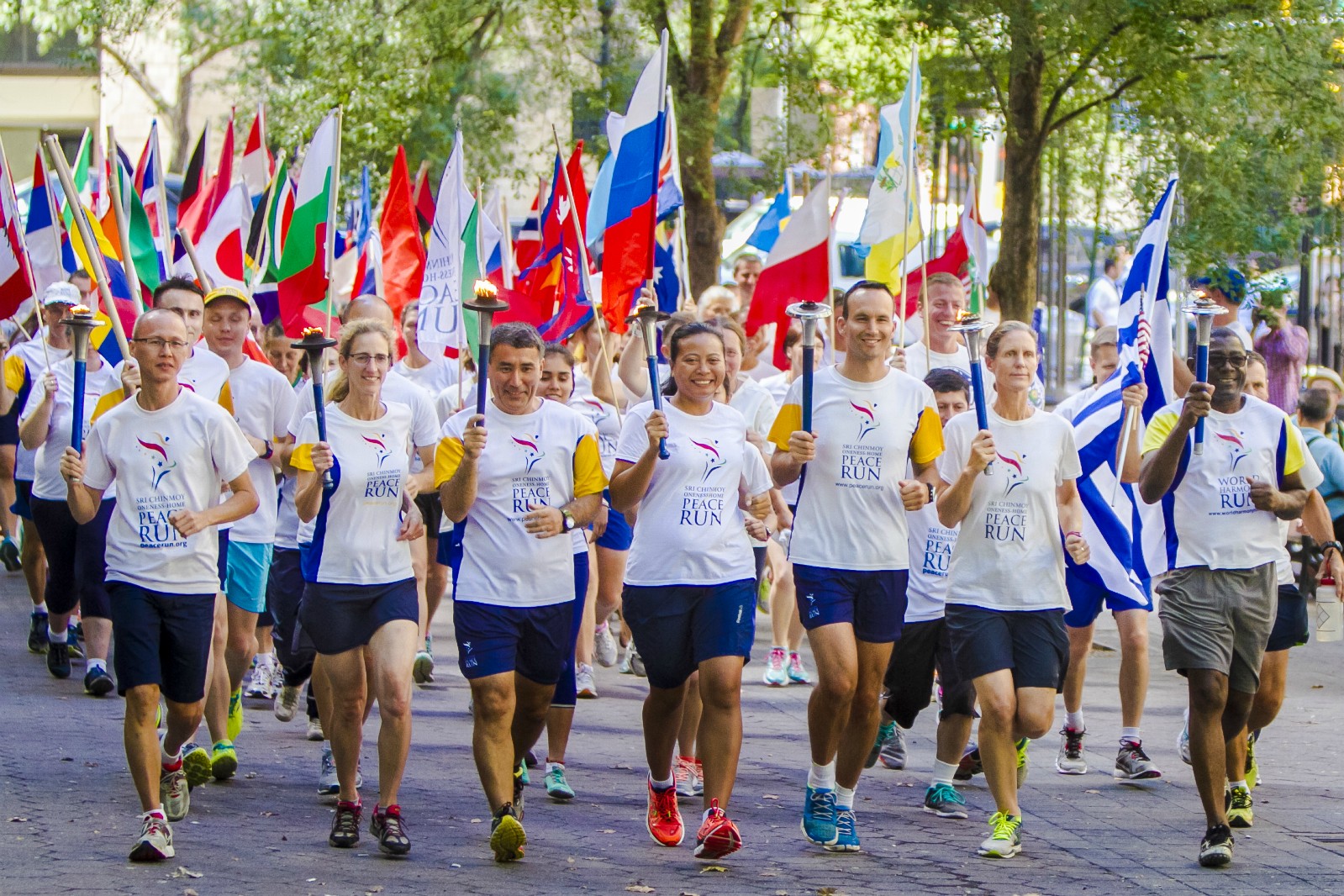 Runners from across the world, join in the final leg of the run through New York.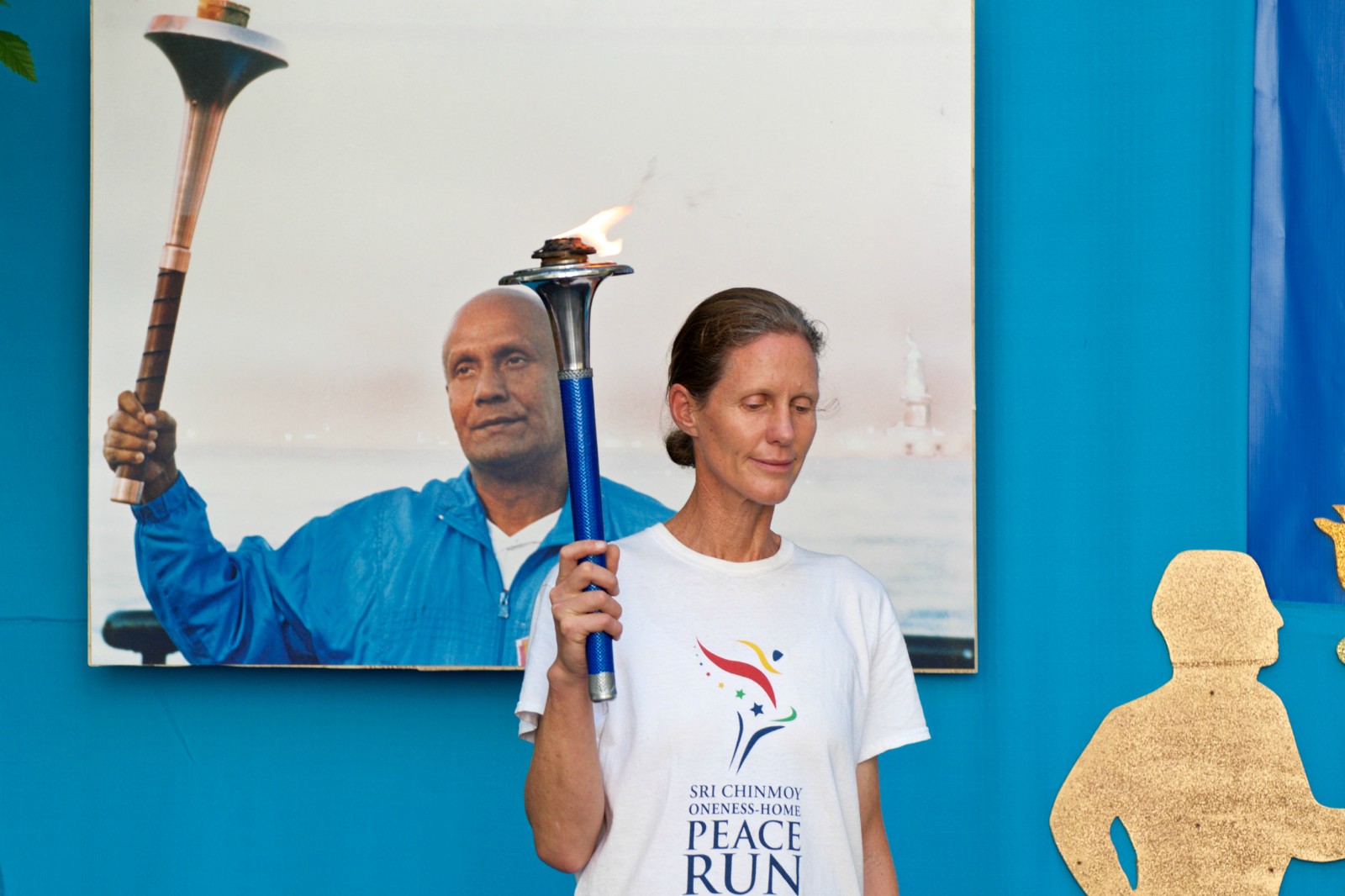 Tavishi Matthews from Australia, ran all four months in the US relay leg. The teams of runners on the Peace Run are usually comprised of individuals from all other the world, who come in their own free time to be part of this unique event.
Sri Chinmoy (in the background of the picture) founded the run in 1987, he hoped it would prove a dynamic vehicle for bringing people together from different nationalities and cultures.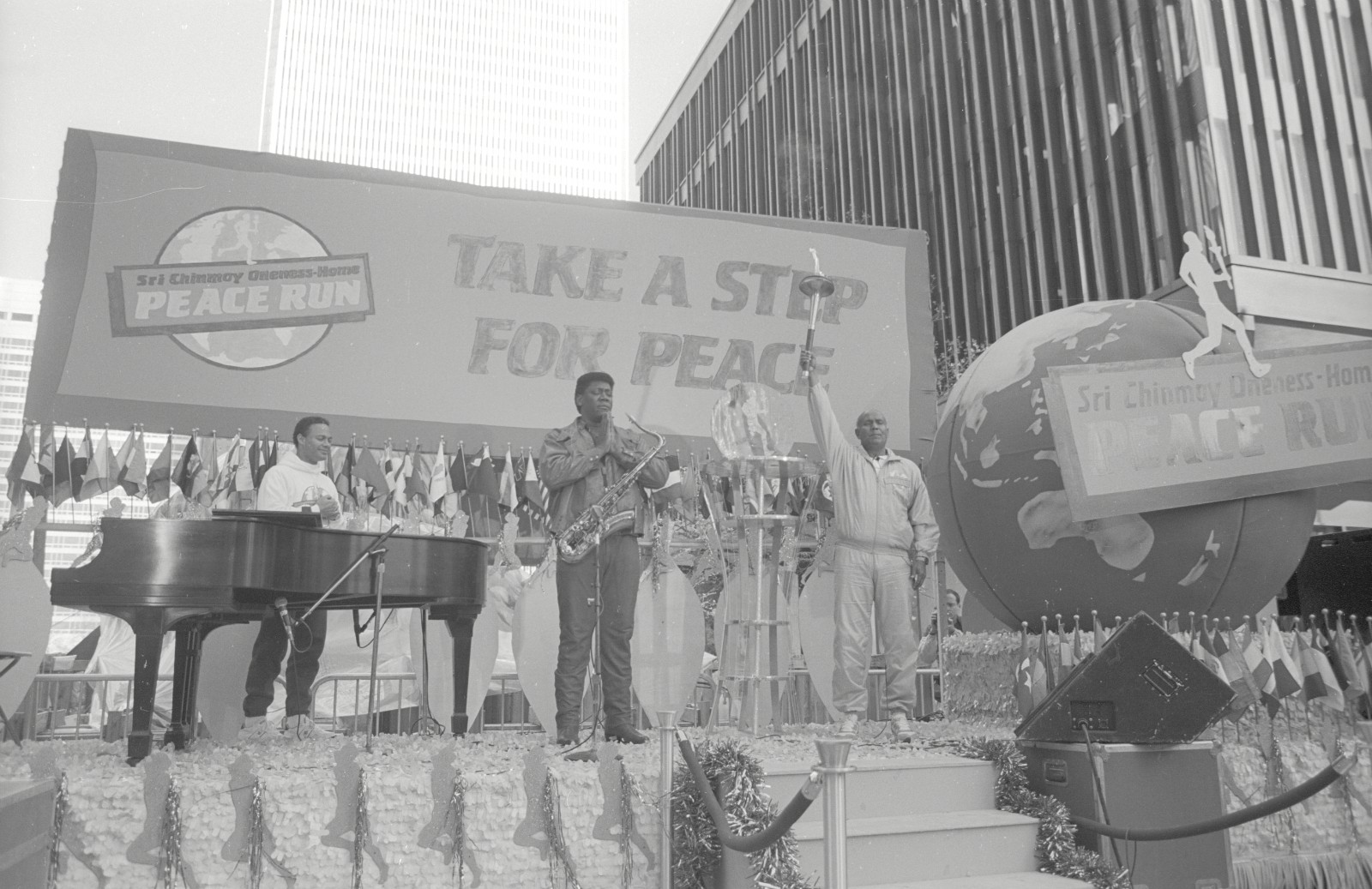 At the launch of the Peace Run in 1987 with Sri Chinmoy (holding torch), Narada Michael Walden and Clarence Clemmons.
Whilst the US run has finished for 2016, the Peace Run continues in other parts of the world.
In the Ukraine, the European Peace Run continues its journey across the continent, aiming to finish in Milan Italy later this year.
A lone runner in Australia takes the Peace Torch across a straight flat round during their Peace Run.
In Iceland a local Peace Run involves school children from Reykjavík, who on this day run under a giant rainbow.
"This world has everything
Save and except one thing,
Peace,
And this peace has to blossom
From within."
– Sri Chinmoy [source]
Related