The 2016 Sri Chinmoy Oneness-Home Peace Run has begun its journey across different continents, with the European leg recently starting in Portugal. Later in the year, this global relay torch run will also take place in north America, Australasia, Asia and Latin America.
The Peace Run was founded by Sri Chinmoy in 1987; in the past three decades the Peace Run has visited thousands of locations across the globe, giving many people the opportunity to participate in this grassroots initiative for peace and harmony.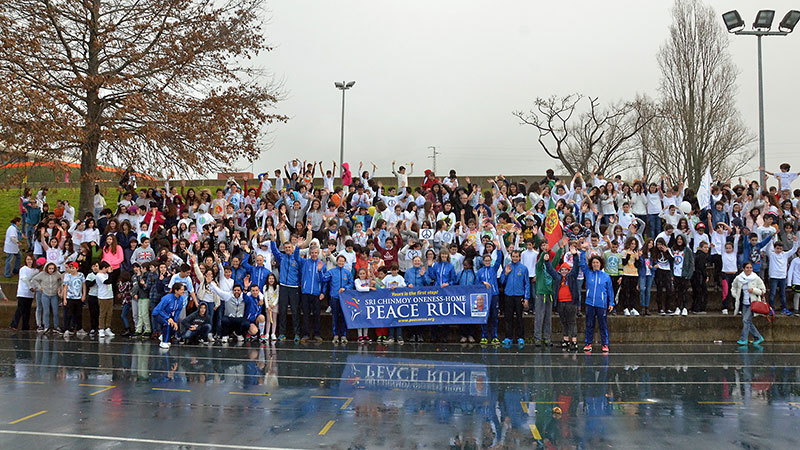 The Peace Run welcomed by a school in Matosinhos, Portugal.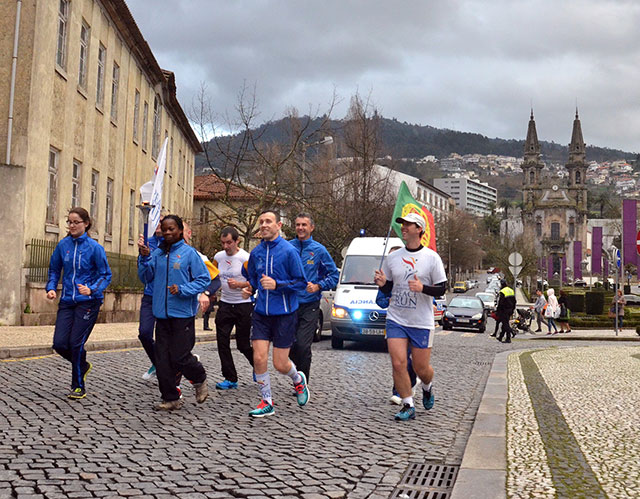 The runners will run in relay many kilometres across Europe.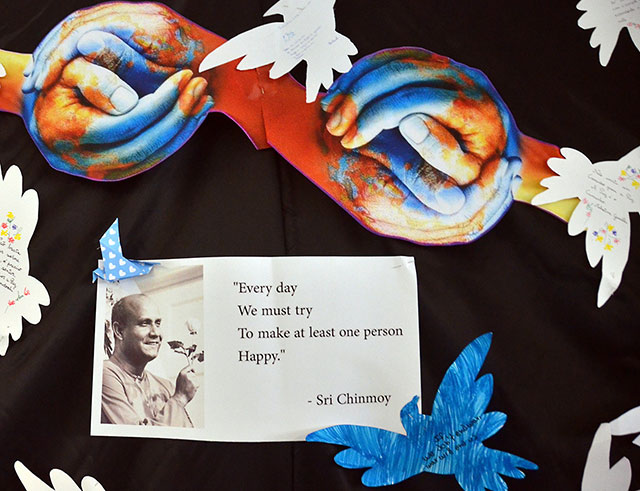 An aphorism by Sri Chinmoy –
"Every day
We must try
To make at least one person
Happy."
Further reading