Blue Flower is a music group, dedicated to the music of Sri Chinmoy, which was formed in Novi Sad, Serbia in 1998. Recently, they have released a new album "In Ecstasy-Sea" which includes many soulful and haunting interpretations of Sri Chinmoy's compositions.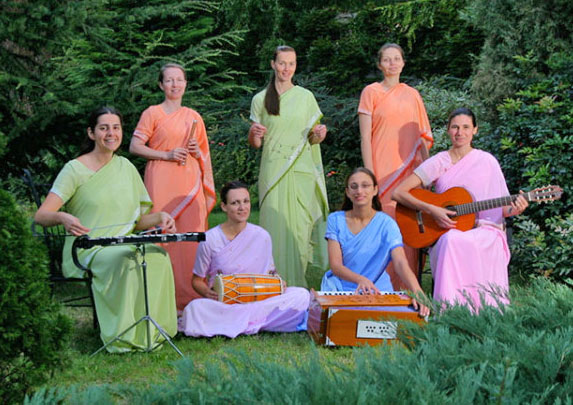 Like many music groups of the Sri Chinmoy Centre, Blue Flower combine both Eastern and Western instruments with vocals, to create a unique sound, which has been appreciated by music lovers across Europe and the US.
Their new album available at Radio Sri Chinmoy – 'In Ecstasy-Sea'
Previous albums by Blue Flower

O Beauty-Infinity (2005)
Blossoming (2007)
Petals of My Dreaming-Heart (2009)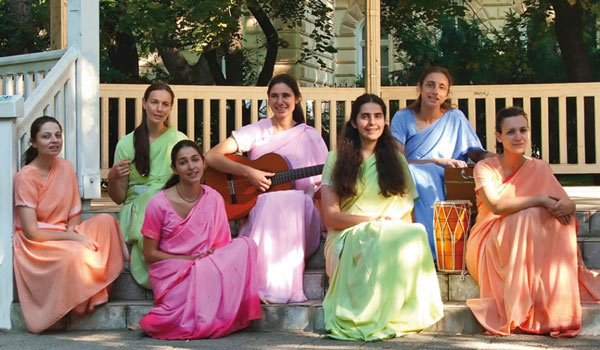 Members of Blue Flower include

Keyboard – Eshana, Uchita; Harmonium, Eshana, Uchita; Guitar – Kulesvari; Cello – Chintamani; Metalophone – Kamaneeya; Drum – Svetlana; Flute – Rathika; Percussions – Martina, Prasatti; Voices – Celana, Chintamani, Eshana, Kamaneeya, Kulesvari, Martina, Prakashita, Prasatti, Purupriya, Ratkhika, Svetlana, Uchita, Viniyogaha.
Related