Recently, the Czech music group "Agnikana's Group" toured parts of the British Isles to give free concerts of Sri Chinmoy's music. The group played in the major capitals of London, Cardiff, Dublin and Edinburgh, and also York, Bristol and Ipswich.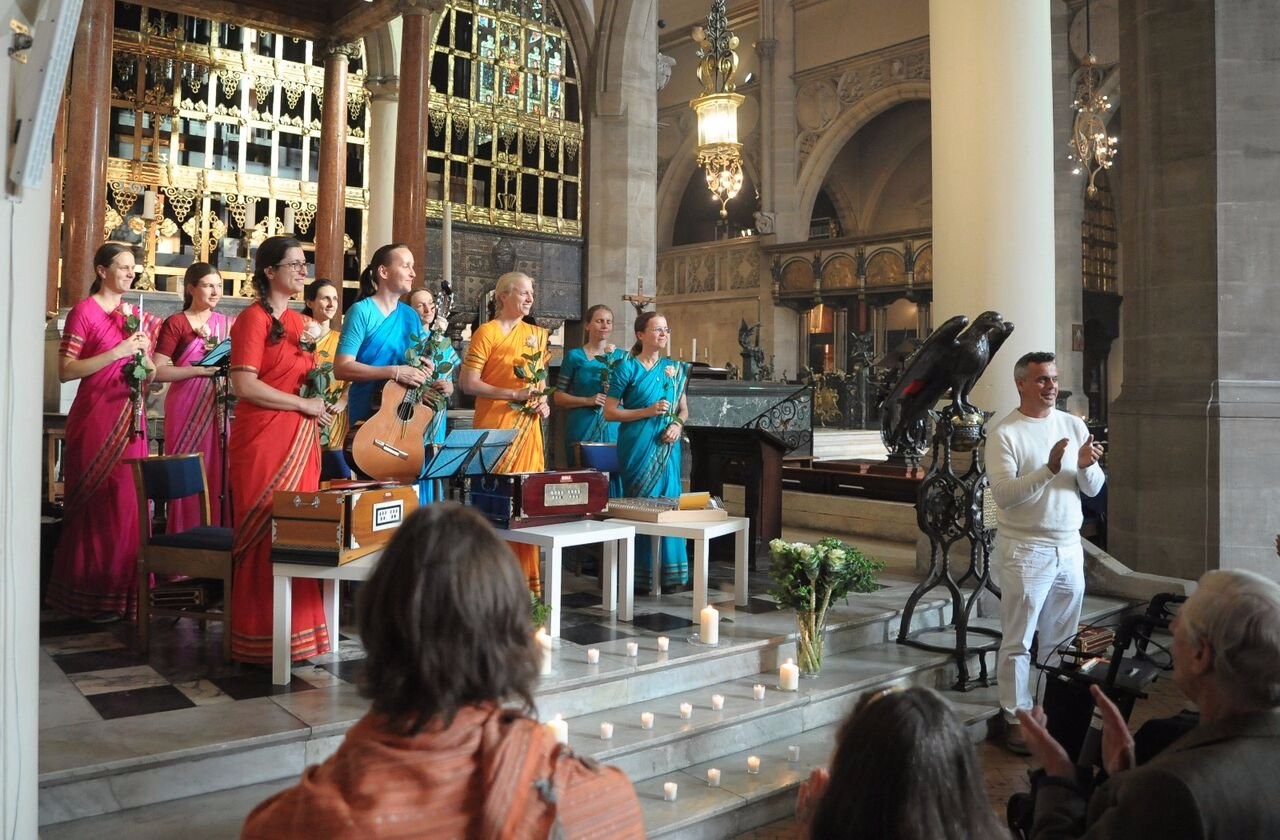 Agnikana's group in London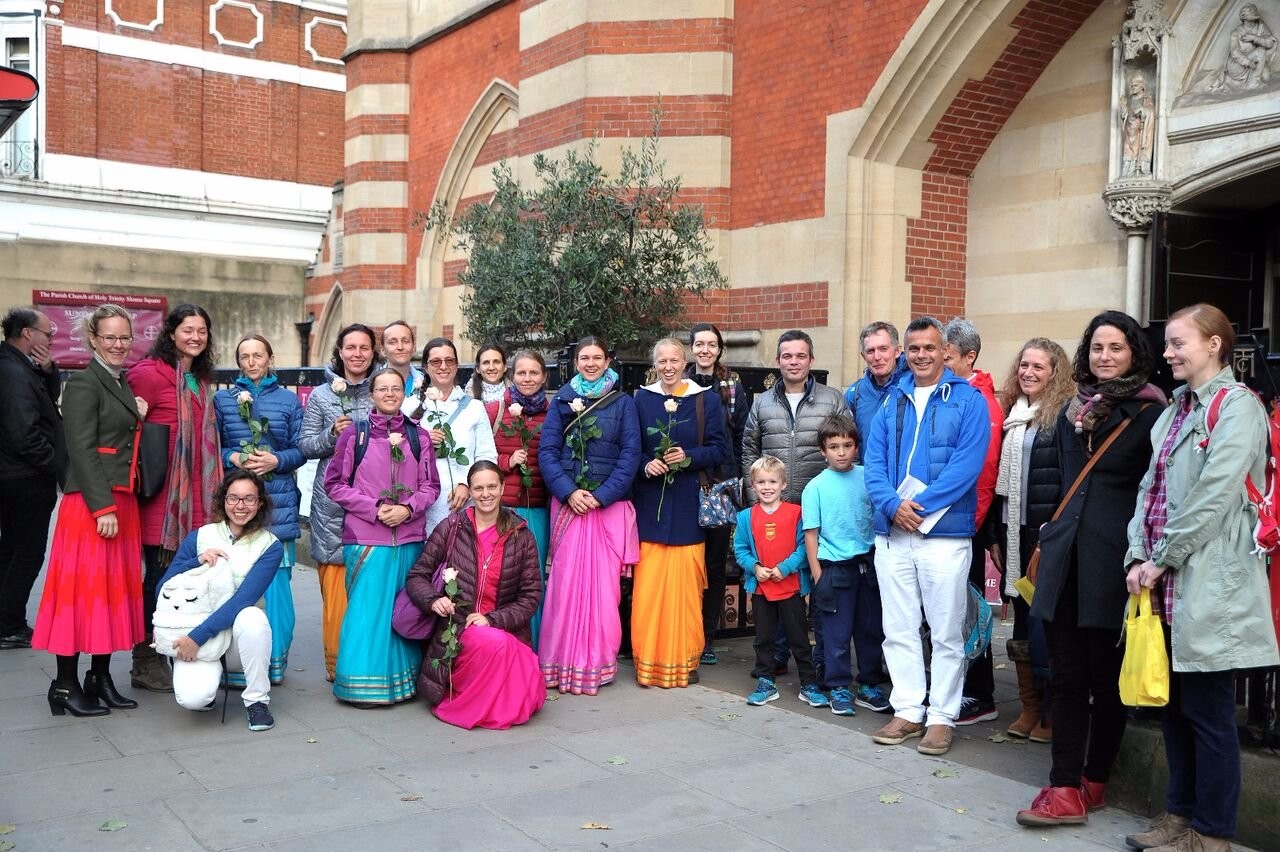 Outside London Church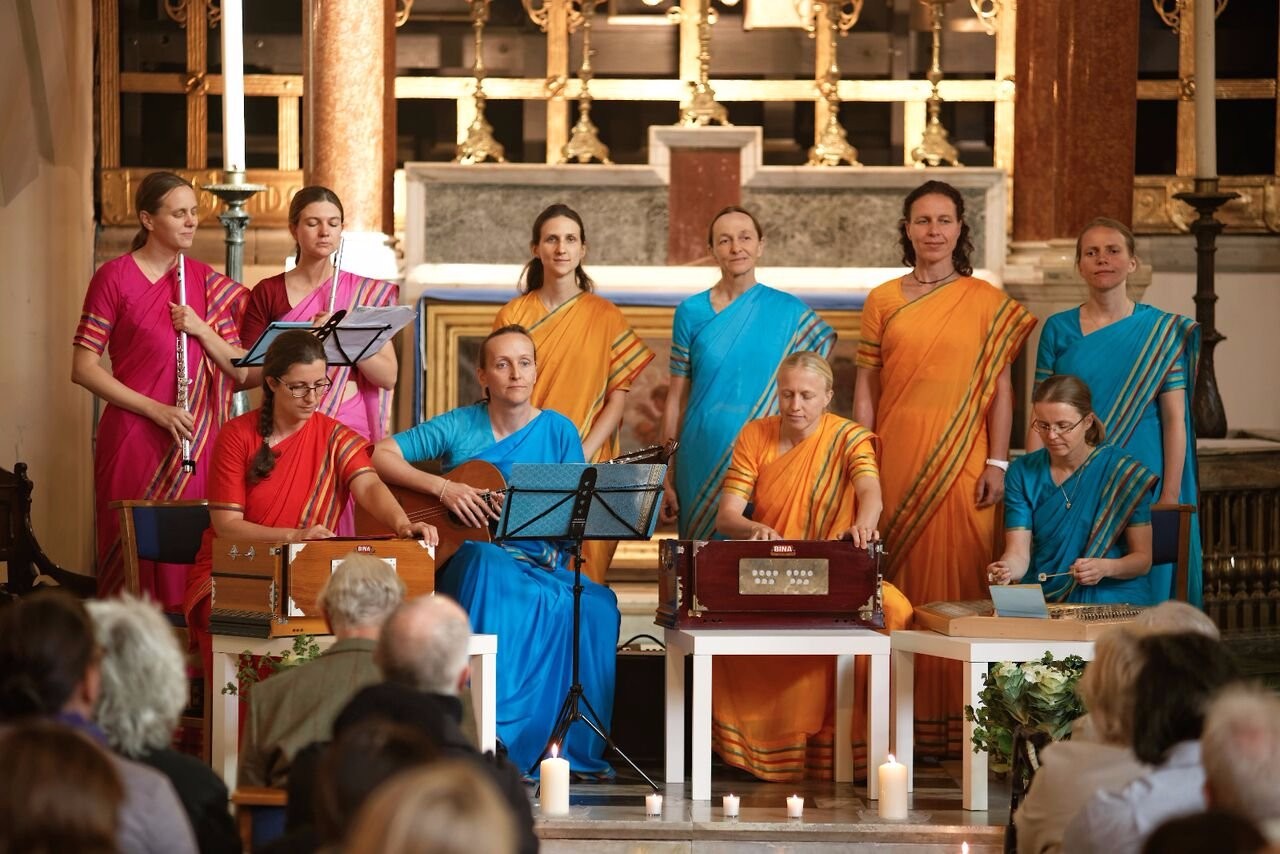 Agnikana's group is an all female ensemble who perform the music of Sri Chinmoy. The concerts were well attended and received positive feedback with audience members describing the music as 'beautiful, peaceful and 'connecting with the soul'.
The group played in Edinburgh.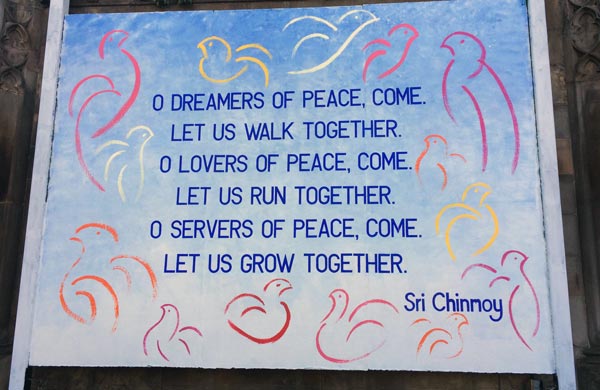 The previous week, the Sri Chinmoy Centre had been part of the Edinburgh Festival of Peace and Spirituality, with this artwork displayed at St John's Church in Princes Street.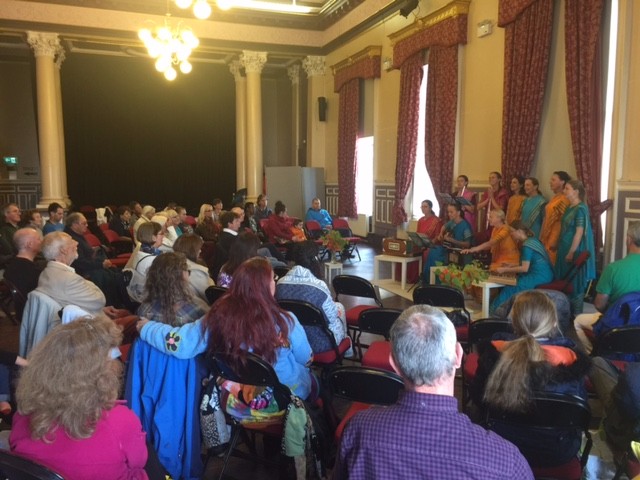 Final concert in Dublin, Ireland.
Related