Recently, Gandharva Loka Orchestra gave a concert in Dhaka, Bangladesh. Gandharva Loka perform the spiritual compositions of Maestro Sri Chinmoy. In the Dhaka concert they were also joined by renowned Bengali artist, Rezwana Chowdhury Bannya.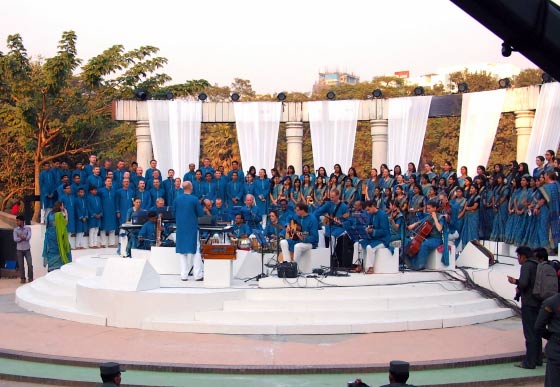 The Gandharva Loka orchestra include members of the Sri Chinmoy Centre from many different countries around the world.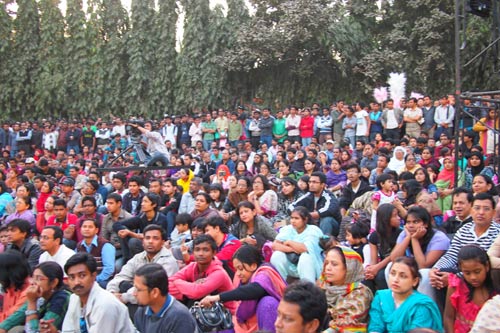 An appreciative crowd in Dhaka.
Sri Chinmoy, the inspiration behind the group was originally born in Shakpura, Chittagong, East Bengal. Since coming to the West in 1964, Sri Chinmoy composed over 15,000 songs in Bengali – as well as several thousand English songs.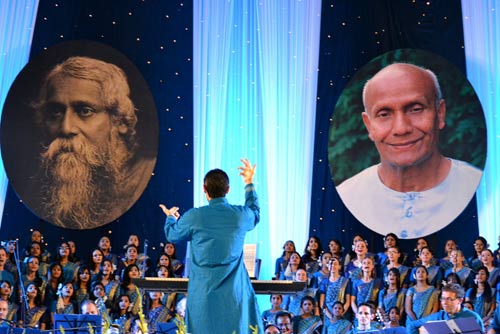 Related