In a recent interview, Ashrita Furman, a student of Sri Chinmoy, explains how the practise of meditation helped him in his spiritual journey and setting a wide range of Guinness World Records.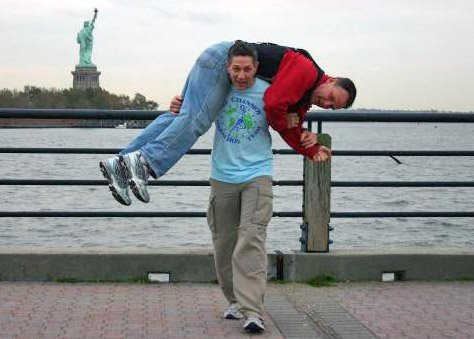 When Ashrita was young, he admits he was not good at sport, in fact he mentions he was 'a bit of nerd'. But, after practising meditation for several years, Sri Chinmoy saw Ashrita had the potential to aim for a big mileage in a 24 hour cycle race. To Ashrita's surprise he was able to ride 405 miles in 24 hours, with little training – displaying to himself how techniques of meditation and mantra can help us to transcend our previous limitations.
View this video at Sri Chinmoy TV for more inspirational words from the man with the most Guinness world records.
Video produced by Parimal Repka, Hungary Sri Chinmoy Centre.
Related