An audio book containing selected writings by Sri Chinmoy read out by 17 diplomatic, musical and athletic luminaries – including Archbishop Desmond Tutu and 9-time Olympian Carl Lewis – was launched at the United Nations Headquarters in New York.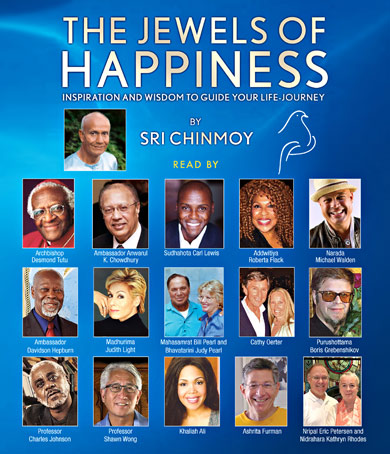 The launch took place on the eve of the first UN International Day of Happiness, to celebrate that landmark event. The chapters of the celebrity audio book contains inspiring passages and poems deal that are divided into themes such as patience, gratitude and enthusiasm – qualities that can be cultivated to gain lasting happiness.
Over 500 United Nations ambassadors, delegates, staff and members of NGOs were present at the launch. "These sweet gems of wisdom by my dear friend Sri Chinmoy are timeless truths full of encouragement, love and goodness," Nobel Peace Laureate, Archbishop Desmond Tutu, said in a video message. "Sri Chinmoy was a pioneer in forging a grand alliance of hearts and minds for the culture of peace," said Anwarul Chowdhury, Special Advisor and former Under-Secretry-General to the United Nations, in his introduction.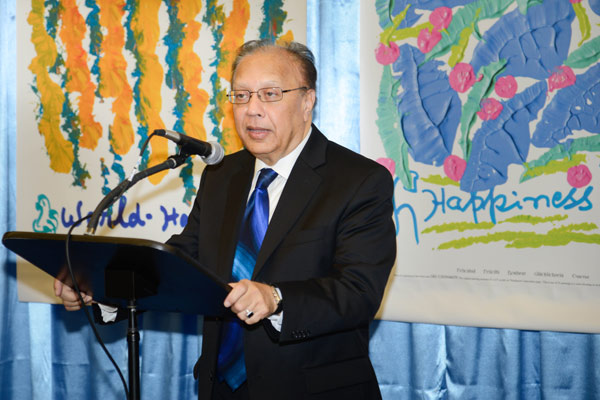 Renowned composer Philip Glass performed on the piano while Cathy Oerter, co-founder of Art of the Olympians and wife of legendary Olympian Al Oerter, and Ashrita Furman, holder of the most Guinness World Records, read from the book live.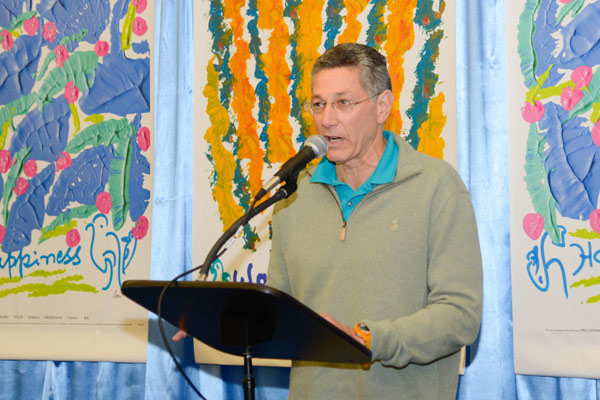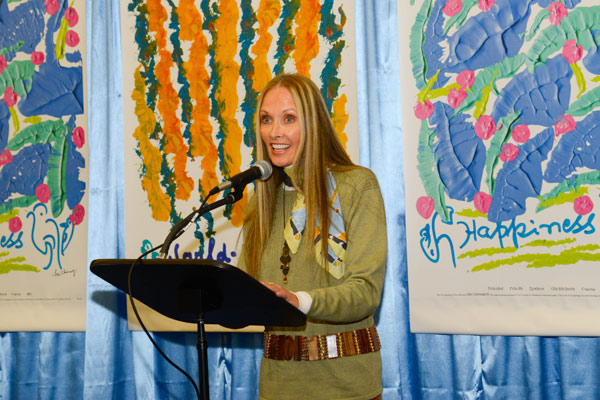 A special message from peace activist Ela Gandhi, granddaughter of Mahatma Gandhi, and former Member of Parliament in South Africa, was also read out.
Among the 17 outstanding individuals who read a chapter of the new audio book:
Nobel Peace Laureate Archbishop Desmond Tutu
5-time Grammy Award winning singer and songwriter Roberta Flack
Olympic legend Carl Lewis
Emmy and Tony award winning actress Judith Light
legendary Russian singer Boris Grebenshikov.
The Jewels of Happiness presents selected writings of Indian born Sri Chinmoy, who offered twice-weekly peace meditations for delegates and staff at the United Nations for 37 years. He also initiated global programmes to foster peace and happiness including the world's largest relay run for international friendship and peace.
The audio book is available on itunes and audible.com and its proceeds will go to charities for children worldwide: Nelson Mandela Childrens Fund, Philani Nutrition and Development Project in South Africa and Mother Teresa's Missionaries of Charity.