Yuri Trostenyuk, a student of Sri Chinmoy from the Ukraine, won the 2016 edition of the 3100 Mile Race – with current record holder Asprihanal Aalto (Finland) finishing shortly after.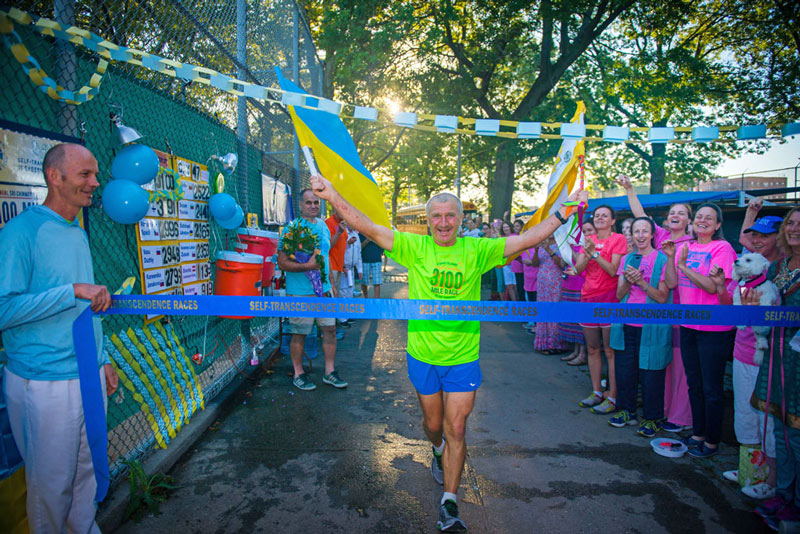 2016 was the 20th annual Self-Transcendence 3100 Mile Race and it provided the closest finish, with a late surge by Asprihanal making it a narrow margin of victory for Yuri, who also completed his fourth edition of the race.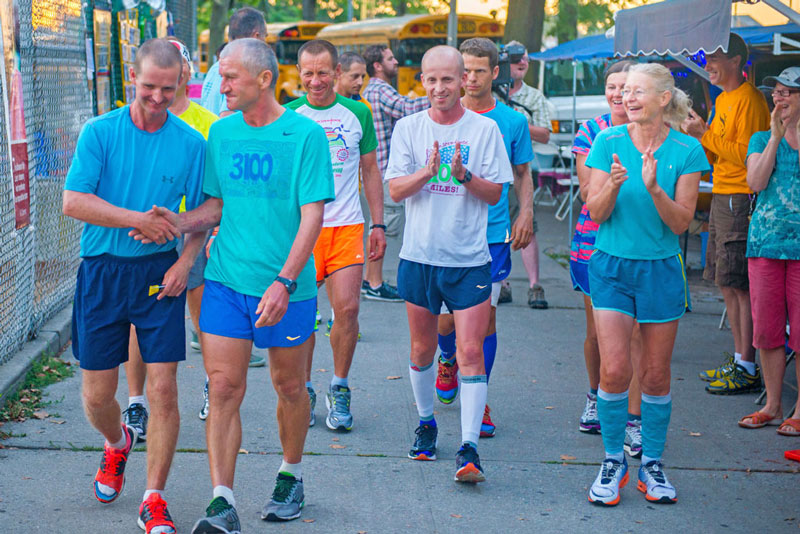 After finishing the race, Yuri Trostenyuk expressed his great joy and gratitude for completing the race. He talked about the inner significance of the race:
"We are not just running on a concrete sidewalk.  We are not on a path that leads to wealth and fame.  This path leads us to the depths of our hearts.  The place where God lives within us.  Where it is his home.  I was there.  There is everything there in order to be happy."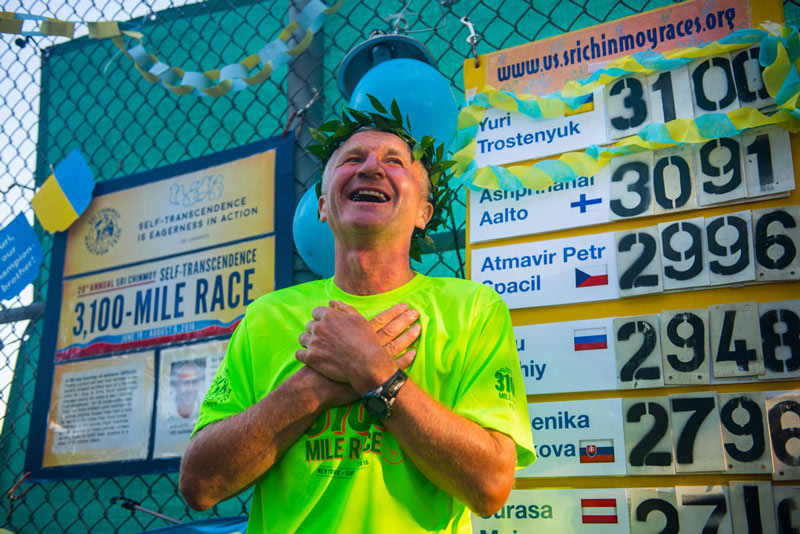 In an epic race, Yuri finished in a time of 46 days +01:10:25 – averaging 67 miles / 108.346 km per day.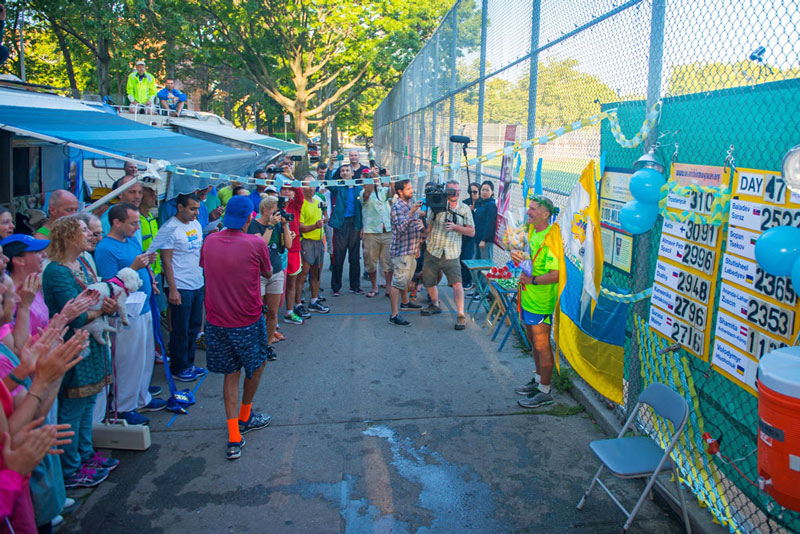 In 2015, Mr Aalto set the current all-time record for 3100 miles in a blistering speed of 40 days +09 hours. However, perhaps suffering from the effects of last years effort, Asprihanal struggled in the early parts of this years race, but the flying Finn finished in a flurry – covering an average of 78.61 miles over the final four days to push Yuri all the way to the finish.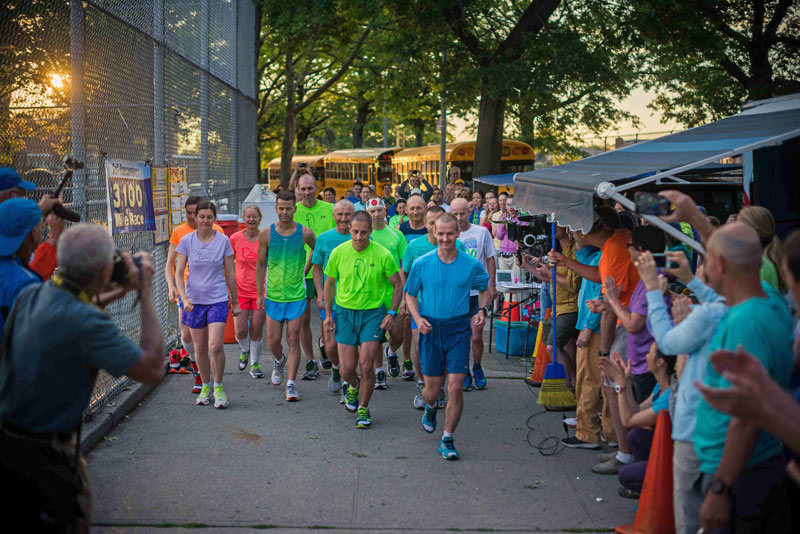 Other runners Atmavir Petr Spacil and Vasu Duzhiy are also close behind and set to finish very soon. In the womens race Kaneenika Janakova and Surasa Mairer are also edging closer to the magic 3100 mile mark.
Related