The Irish World Harmony Run got off to an auspicious beginning on 21st March. Former Taoiseach Bertie Ahern offered the runners his appreciation for their mammoth task of running around the coast of Ireland in 14 days.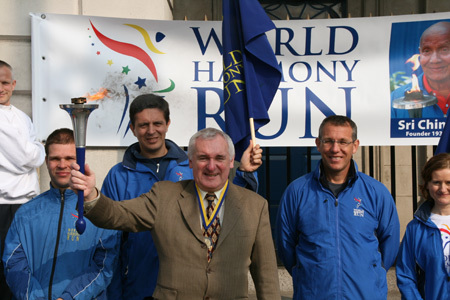 The team is running 1400km around the coast of Ireland, visiting Belfast, Dublin, Cork, Limmerick amongst many other smaller towns and villages. The international team includes runners from US, Australia, New Zealand, Scotland and Europe.
You can follow the run at the website – Ireland World Harmony Run

For the first two days the run has benefited from dry sun, often a rarity for Ireland at this time of the year!