September 21 is World Gratitude Day, an opportunity to cultivate and remember the importance of gratitude. World Gratitude day was first celebrated by the United Nations Meditation Group in 1977, following an idea of Sri Chinmoy.
Sri Chinmoy has written countless poems, aphorisms and discourses on the power and benefits of gratitude.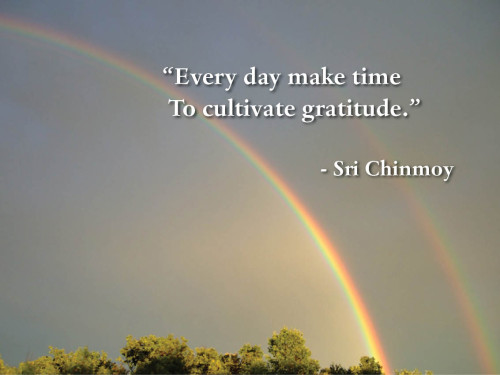 An extract from a short talk by Sri Chinmoy on World Gratitude Day
"Gratitude in the inner world is nothing but self-expansion. It is through self-expansion that we become aware of our true reality, which is Infinity itself. Your contribution to the world at large, to the inner world especially, is momentous. As a seeker, I know that there is nothing on earth as valuable and significant as gratitude. In God's Eye there is nothing more meaningful and precious than man's gratitude. Therefore, to you, to the illumining soul in you, I wish to offer my boundless and ever-growing gratitude.
World Gratitude day at Sri Chinmoy Library
Related