Sri Chinmoy inaugurated the Eternal Peace Flame in 2001.
Quotes on Peace
I enjoy peace
Only when I am not afraid
Of changing my stubborn mind.
– Sri Chinmoy
Peace
Is in self-conquest.
– Sri Chinmoy
Possession-greed
Is peace-starvation.
– Sri Chinmoy
Mind-division-supremacy
Knows no peace.
– Sri Chinmoy
Recently, a statue of Sri Chinmoy was added to the site. The statue was sculpted by Kaivalya Topry.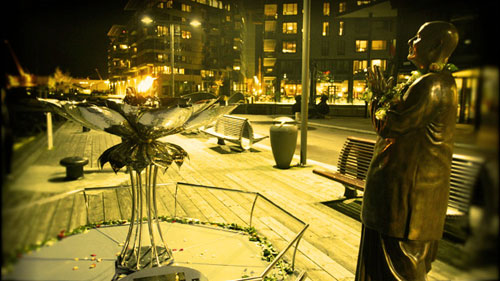 Related Links