In Australia, students of Sri Chinmoy are presenting 40 Peace talks around the country to commemorate Sri Chinmoy's first visit in 1976. The talks offer an opportunity to learn about Sri Chinmoy's approach to peace and how this can be made a practical reality in the lives of individuals.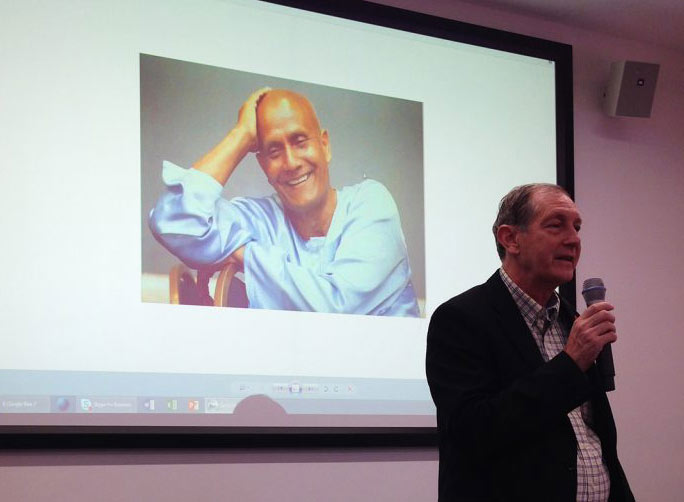 Picture of Sri Chinmoy, with talk introduced by Animesh Harrington

Sri Chinmoy was a spiritual Teacher who, in his own words, was 'A student of peace.' During his time in the West, Sri Chinmoy gave many talks on the subject of peace, and also offered Peace Concerts around the world.
In addition to teaching meditation, prayer and devotional music, Sri Chinmoy also believes that peace can be spread through dynamism and sport. To this end he founded the "Sri Chinmoy Peace Run" a grassroots initiative to run around the world, meeting people and seeking to cultivate the ideals of peace, friendship and harmony.
The talks are offered in a way for people to find out about Sri Chinmoy and his philosophy of peace.
Related