Recently, the Sri Chinmoy Oneness-Home peace run visited Kusadasi in Turkey. The run was organised by volunteers both locally and from the international peace run. The focus of this one-off Peace Run was the Peace and Friendship Square in the heart of beautiful Kusadasi, on Turkey's Aegean coast.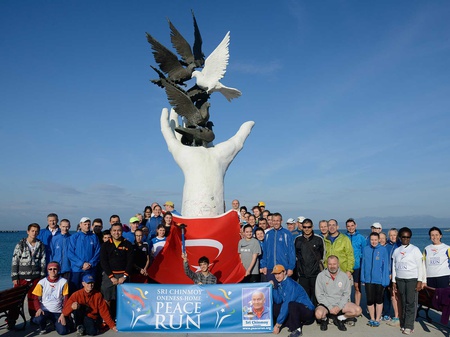 Participants in the peace run, pose for a photo by the statue of peace and friendship.
Many runners, including members of the Kusadasi track team joined in the run.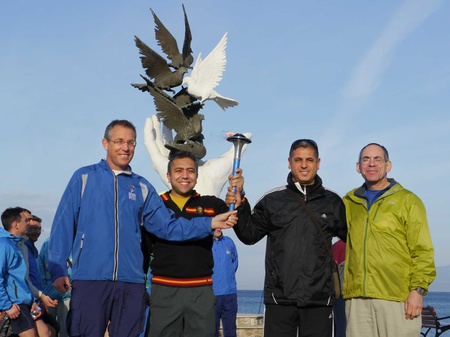 The peace run torch, symbolising the hope for a peaceful and harmonious world.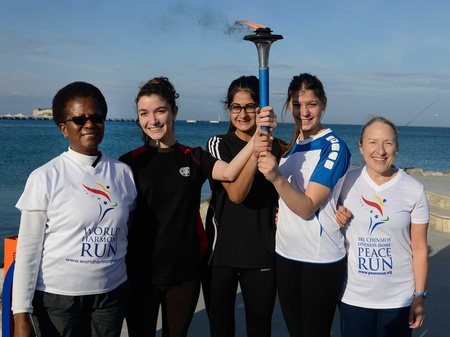 More participants.
How can I have peace?
Not by talking about peace,
But by walking
Along the road of peace.
– Sri Chinmoy [1]
More news from the Peace Run in Turkey.
References
[1] From: Twenty-Seven Thousand Aspiration-Plants, Part 115 (1988).