On 9th March 2016, local schoolchildren and members of the Peace Run participated in a short event to mark the 30th Anniversary of the Sri Chinmoy Peace Mile in Battersea Park.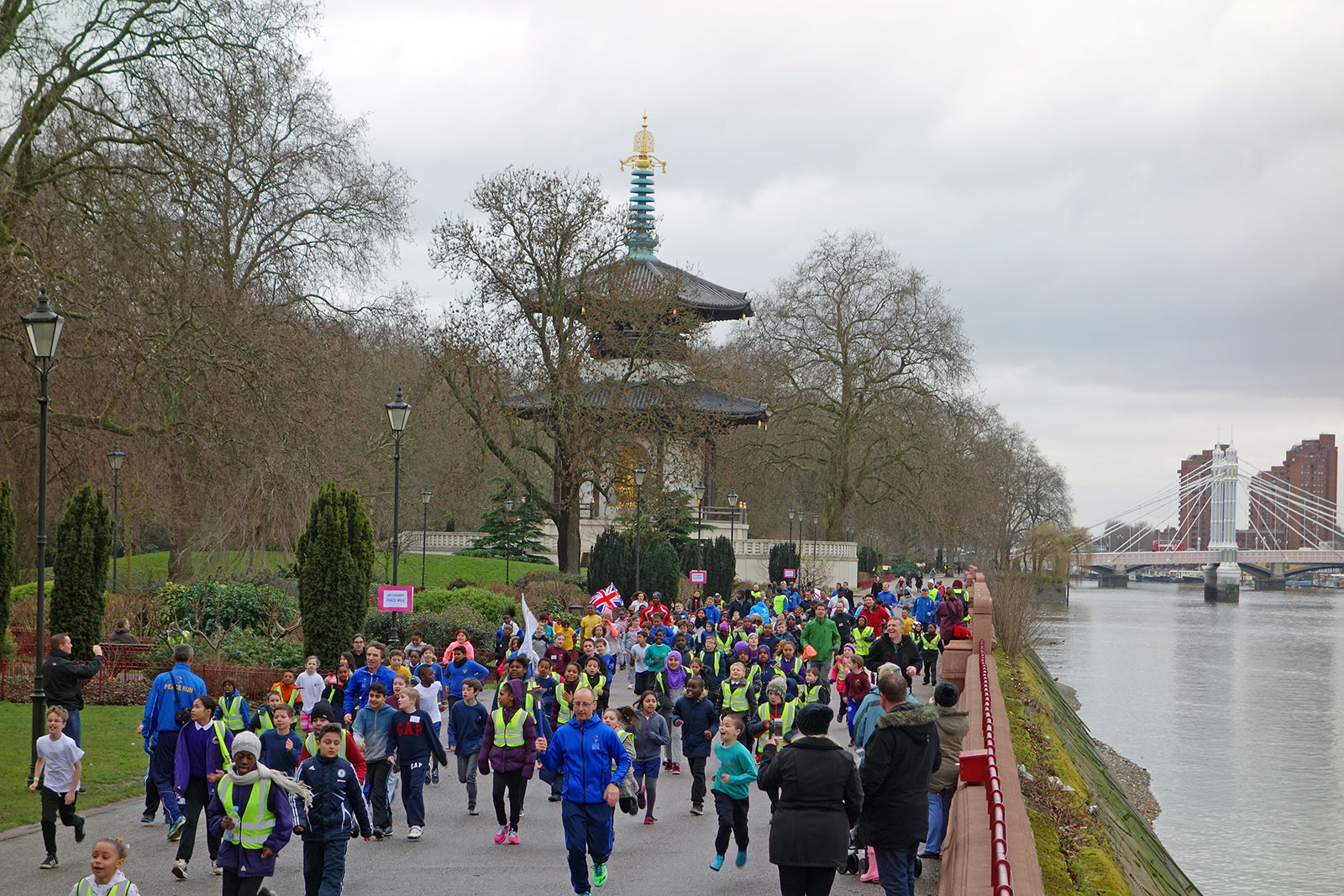 Several schools came to participate in this simple event which sought to mark the importance of cultivating peace and harmony within our communities.
In 1986, Sri Chinmoy came to Battersea Park to found, with members of the London Council, the first Peace Mile.  The Peace Mile was the first of many 'Peace-Blossoms' – a place where runners could run a measured one mile loop at a location dedicated to peace. In the past 30 years, many thousands of Londoners have run and walked along this stretch of Battersea Park by the River Thames and the Buddhist Peace Pagoda.
At this event, children were introduced to the runners of the Peace Run and then ran the one mile race along the Peace Mile.
Other photos from the Peace Mile Celebration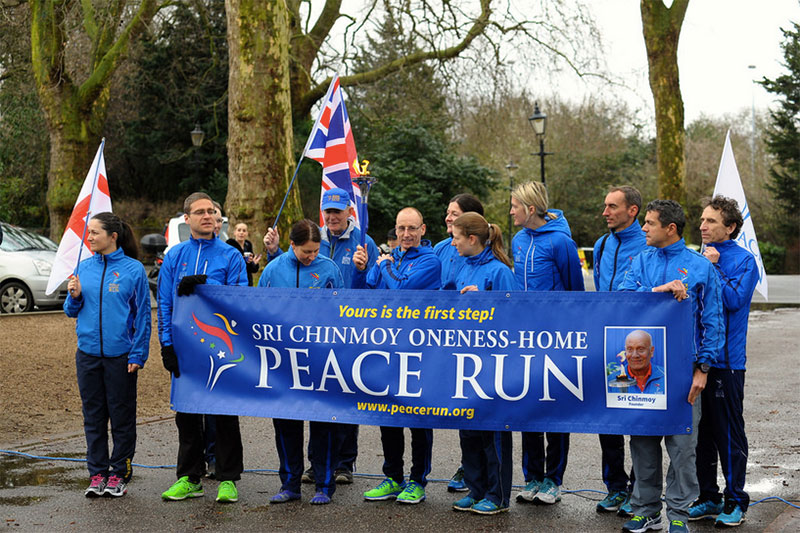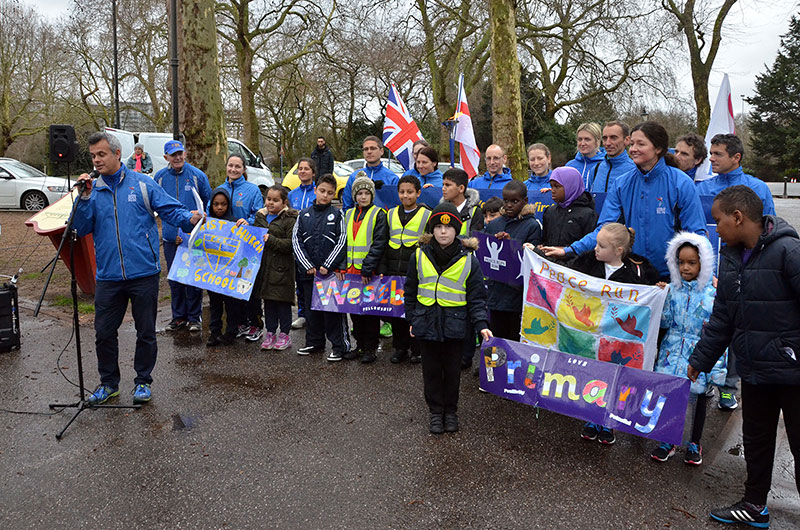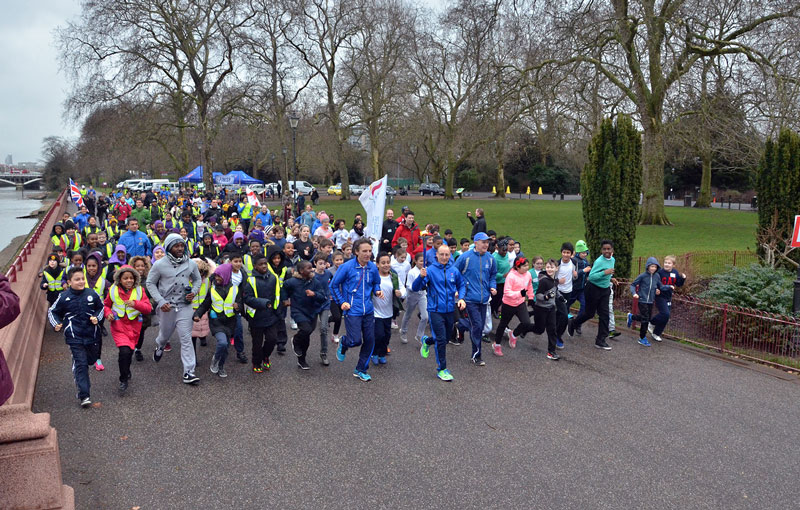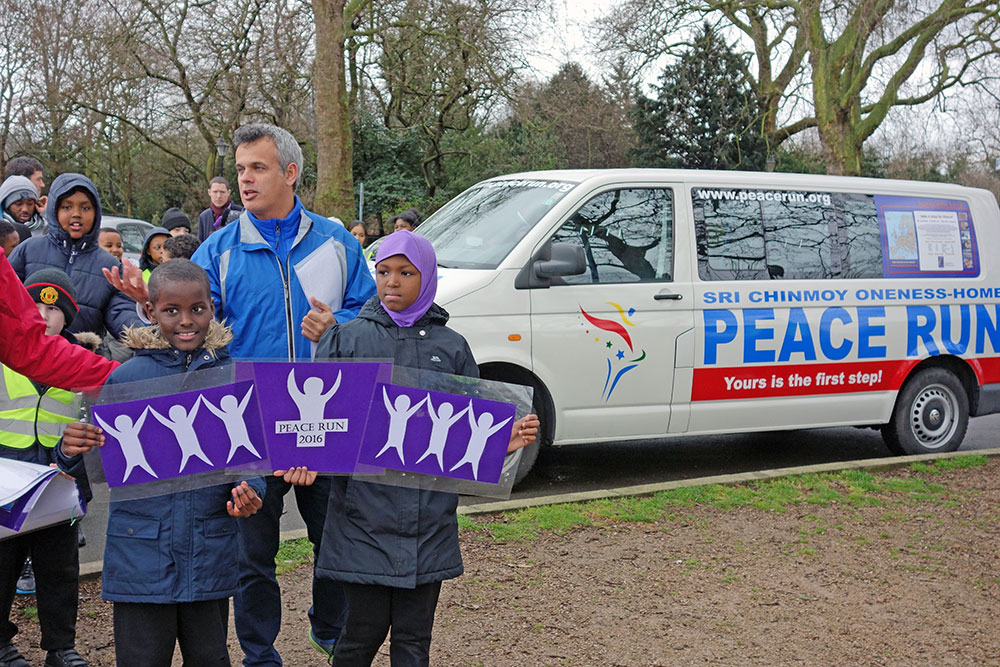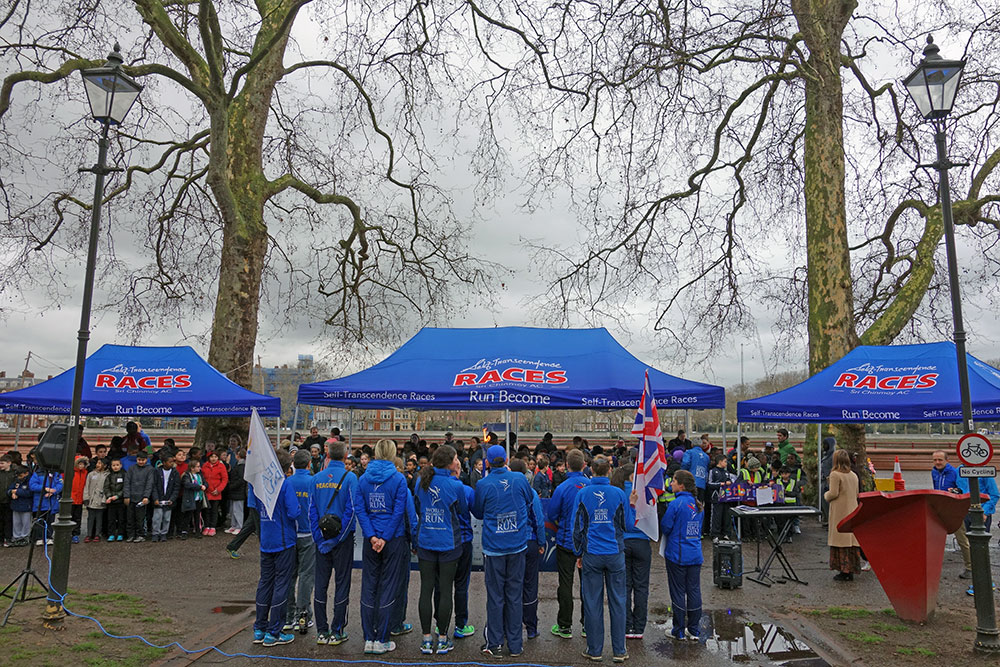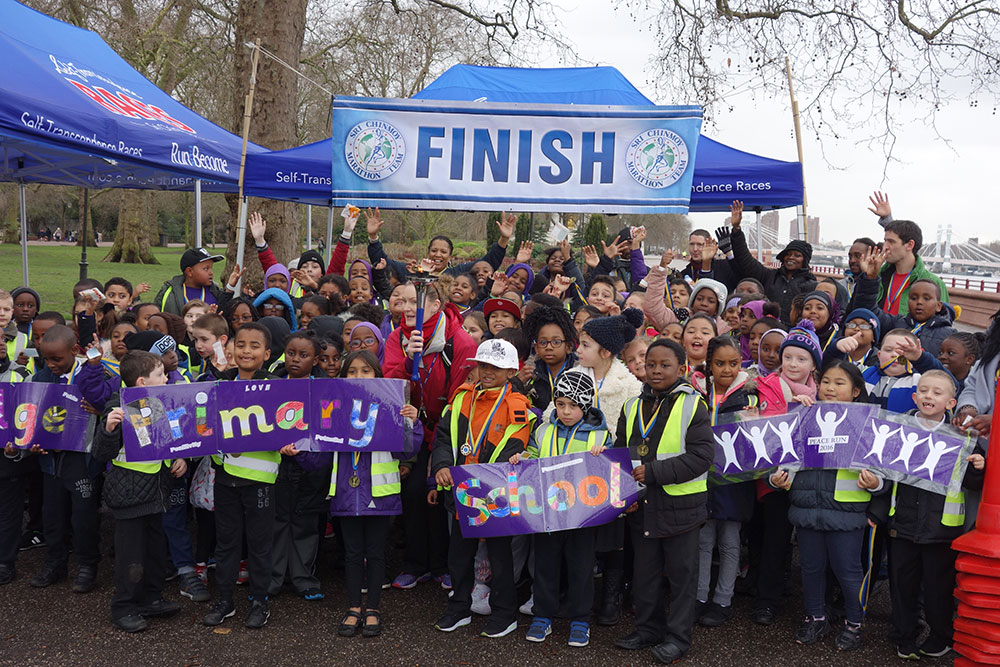 Related