At Radio Sri Chinmoy there is a new recording by Hiya Bhasha of songs dedicated to the Lord Buddha. Some of these songs were composed by Sri Chinmoy after he visited the Kamakura Buddha, in 1982, on a visit to Japan.
Recently, members of the Sri Chinmoy Centre offered a Songs of the Soul concert at Kamakura as part of a Japanese tour. The musicians also performed by the great Kamakura statue.
View: more photos of Kamakura Concert at Songs of the Soul.
Photos by Jaitra Gillespie.
Sri Chinmoy visited Kamakura on a number of occasions, including three peace concerts. He wrote a poem about this most significant statue.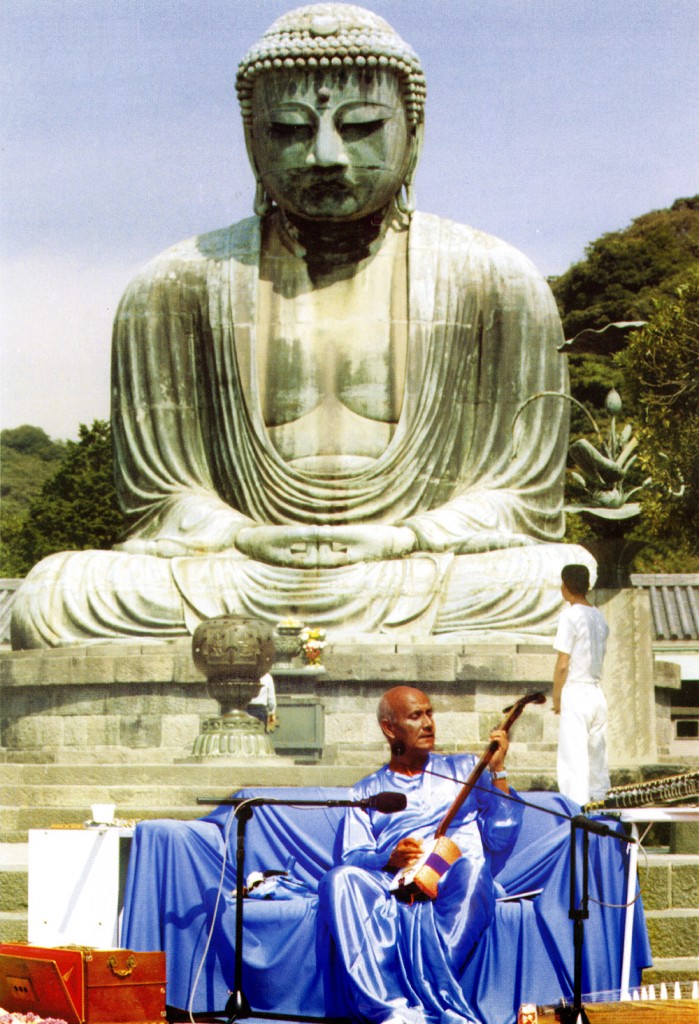 Kamakura! You in the Buddha
Are his Reality's Face.
Kamakura! You with the Buddha
Are his Divinity's Grace.
Kamakura! The Buddha's Life for you
Is the limitless consolation
Of descending mankind.
Kamakura! Your life for the Buddha
Is the boundless promise
Of ascending mankind.
Related