The World Harmony Run recently visited Vietnam and was enthusiastically welcomed by the local population.  This unique run for world peace was founded by Sri Chinmoy in 1987 and, in the past two decades has captured the imagination of thousands of people across the world.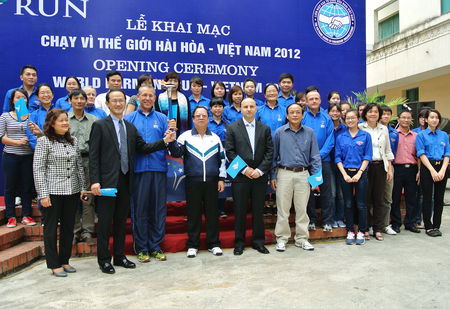 The World Harmony Run in Hanoi. Invited guests and members of VUFO youth organization join in holding the peace torch.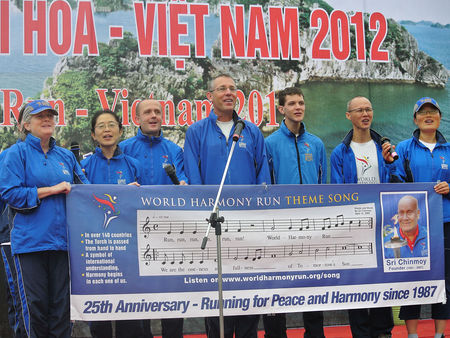 Members of the World Harmony Run in Ha Long Bay, Quang Ninh Province.