August 27th, 2011 was the 80th anniversary of Sri Chinmoy's birthday.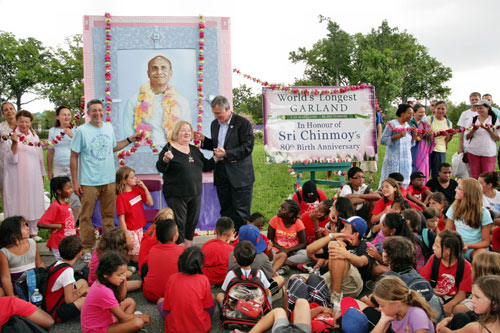 To mark the occasion, Ashrita Furman and 170 members of the Sri Chinmoy Marathon Team created a new Guinness World Record for the world's largest garland of flowers.
Using 80,000 carnations, the team created a 2.15 mile garland of flowers around a lake in Flushing Meadows, New York.
Ashrita Furman spoke of the event:
"My friends and I have a tradition to express our gratitude to Sri Chinmoy as he inspires us to discover inner peace, joy and strength through meditation. On the occasion of Sri Chinmoy's 80th birthday anniversary we wanted to do something special. The huge garland expresses the deep gratitude we feel. There was an great feeling of oneness and harmony because people from 35 countries were connected by the garland in a circle symbolising planet earth."
80,000 carnations were flown in from Columbia to Miami airport and then transported in a refrigerated lorry to New York. The 170 volunteers worked from 6.30am to 13.00 to complete the record garland.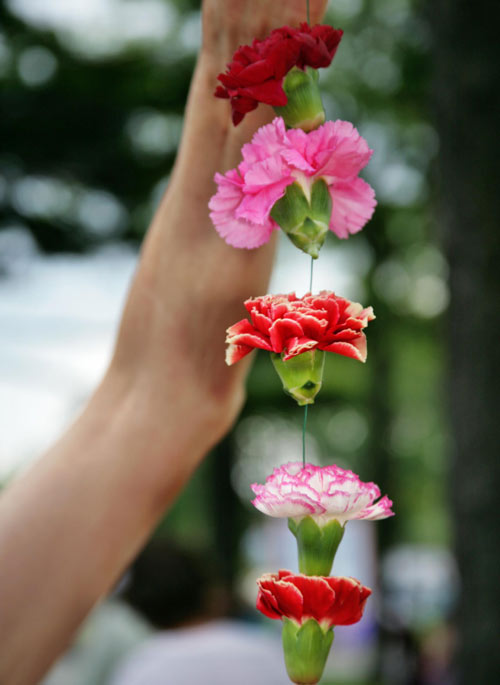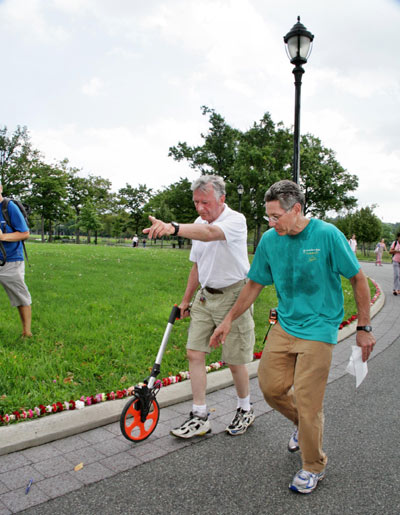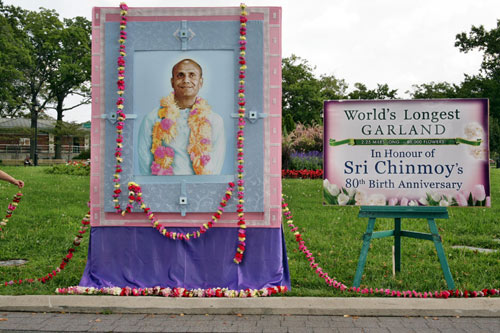 Video by Parimal
Related