On the 16th June 2013, 12 runners began the 16th edition of the 3,100 mile self-transcendence race in New York. Founded by Sri Chinmoy in 1997, the race has been run continuously since 1997; the course record was set by Madhupran W. Schwerk in 2006 – with a time of 41 days – averaging nearly 75 miles a day. Over the next 6 weeks, the runners will seek to overcome all physical and mental hurdles to complete this epic feat of endurance.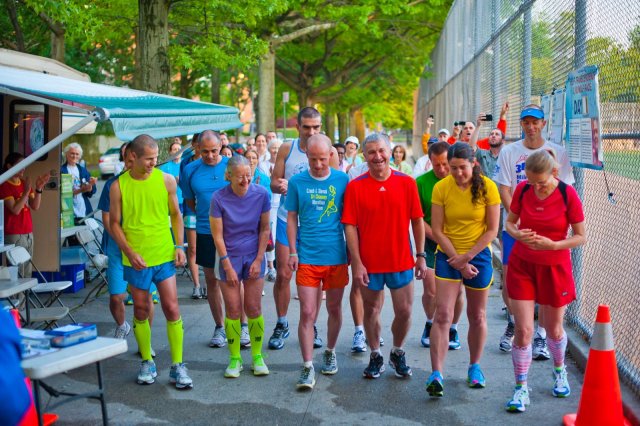 The 12 starters includes 3 female athletes, and 3 runners making their first attempt. The most experienced runner on the start line is Ashprihanal Aalto from Finland, who has already completed 11 races so far, and holds the second best finishing time.
3100 Mile Race – 30 second intro from Sri Chinmoy Marathon Team on Vimeo.
The race requires an extensive backup support crew for counting – cooking and guarding. The race is also covered by several photographers and videographers.
You can follow all the latest news and blogs from the race by visiting:
Other links of note:
photos: Apran (top). and Prabhakar  / Jowan