Poetry of Sri Chinmoy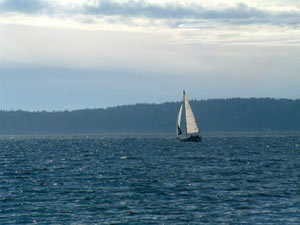 An endless series of skies
Where there is no air.
An inner urge compels me to bring down
A garland of poems
To worship You.
The shrine is now all empty.
I wish to fill it;
I wish to cover it with poems.
A garland of poems.
I know that it is only in this way
That I can forget my life's sufferings and joys
That have to be forgotten.
Poems of Sri Chinmoy
About Sri Chinmoy the Poet
Sri Chinmoy is a natural poet. Throughout his life he has produced a prolific quanity of poems varying in scope and style, but in some way all his poems have dealt with various aspects of the spirituality and the inner journey of aspiring humanity.
In some poems Sri Chinmoy identifies with the struggles, difficulties and delight of a spiritual aspirant.
Other recent poems such as the Seventy Thousand Service Trees are more like short instructional aphorisms.
All poems are written from personal experience embuing the poetry with the consciousness of genuine mysticism.
The first collection of poems are selected from his early poems written during his time in the Sri Aurobindo Ashram. Originally written in his native Bengali Sri Chinmoy translated them into English, something more which is quite unusual these poems were set to music. These devotional songs bringing a new dimension to his poetry.
View: Selections from: "The Ever New Vision and The Ever Ancient Reality"
Writings on Sri Chinmoy's Poetry
Sri Chinmoy and the Language of Prayer - by Dr Vidagdha Bennett
Poetry Links
Sri Chinmoy's prayerful message 15th September 2001
Poems of Sri Chinmoy at Poetry Chaikhana
Photo from: Sri Chinmoy Centre Galleries - Pranlobha
Poetry Pages