Recently, members of the Sri Chinmoy Oneness-Home Peace Run visited Tapovan to take part in a ceremony dedicating the park to Sri Chinmoy and his everlasting message of peace.
Tapovan is a 200-acre park which offers trails and places of rest; it has been created by many volunteers to offer visitors avenues of inner reflection and joy.  Tapovan is located on Galiano Island in the heart of South Western Canada's Salish Sea.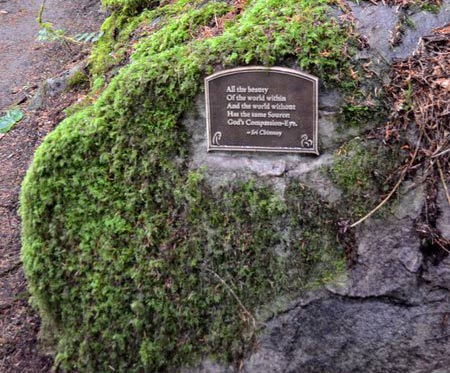 Many of Sri Chinmoy's aphorisms have been placed at different locations within the park.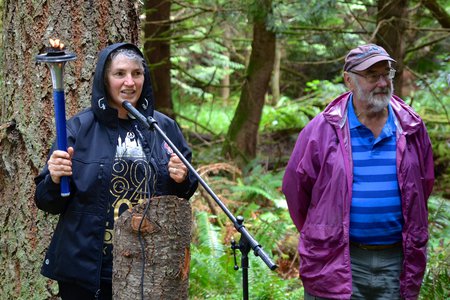 Paul Leblonde receives the Torch-Bearers Award, introduced by a board member of the Galiano Conservancy. Paul is a co-leader of the Galiano Trail Society.
Further reading