The Sri Chinmoy Oneness-Home Peace Run is currently passing through Iceland, taking advantage of the long summer days and enthusiasm of the local people.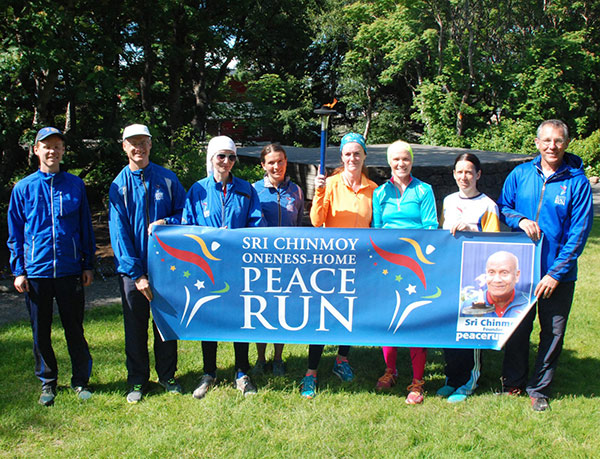 The run, founded by Sri Chinmoy, exists to promote peace, harmony and friendship amongst people around the world.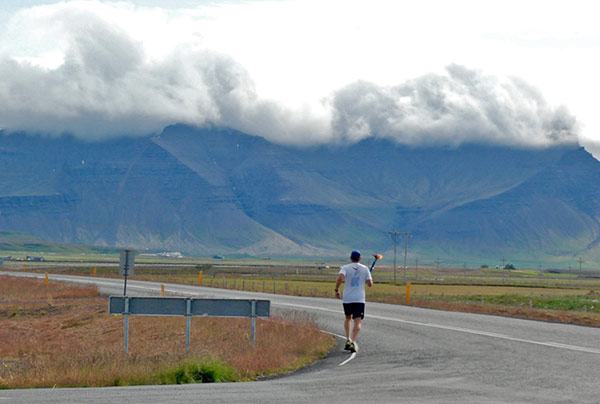 How can I have peace?
Not by talking about peace,
But by walking
Along the road of peace.
– Sri Chinmoy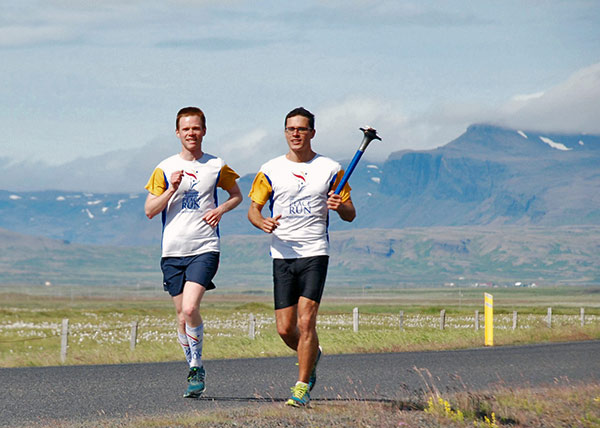 On the road.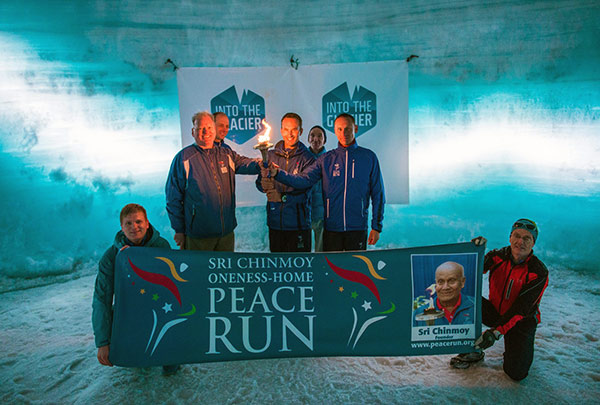 The Peace Run in Iceland began in the glacier Langjökull, where the torch was lit.