The Sri Chinmoy Oneness-Home Peace Run began 2015, on the first of January, with an event in Croatia.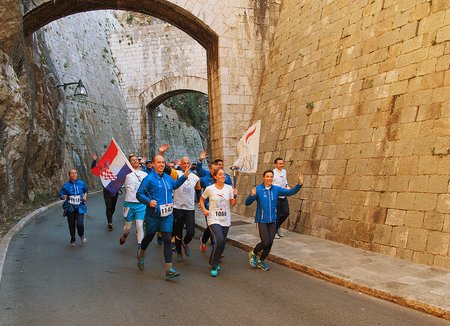 Members of the Peace Run, run through the walls of Dubrovnik. It was part of a 10km race through the ancient walled city of Dubrovnik. The Peace Run later featured on Croatian national TV.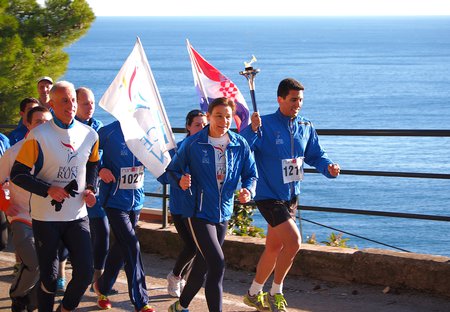 Peace
Is the oneness-bridge
Between my satisfaction
And the world's satisfaction.
– Sri Chinmoy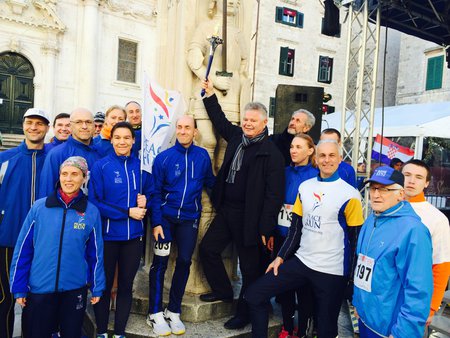 Mayor of Dubrovnik, Andro Vlahušić, greets the runners – in front of the patron saint of the city, Sveti Vlaho (Saint Blaise).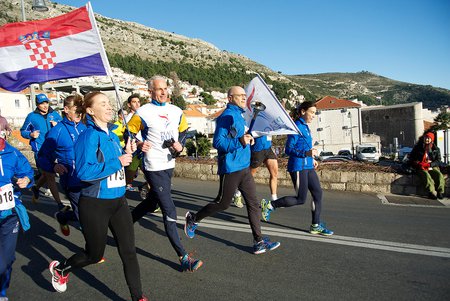 Related