The nineteenth annual Self-Transcendence 3100 mile race began this week in New York. The epic race was founded by Sri Chinmoy, a spiritual teacher who also encouraged ultra distance running as a means to physical and spiritual self-transcendence.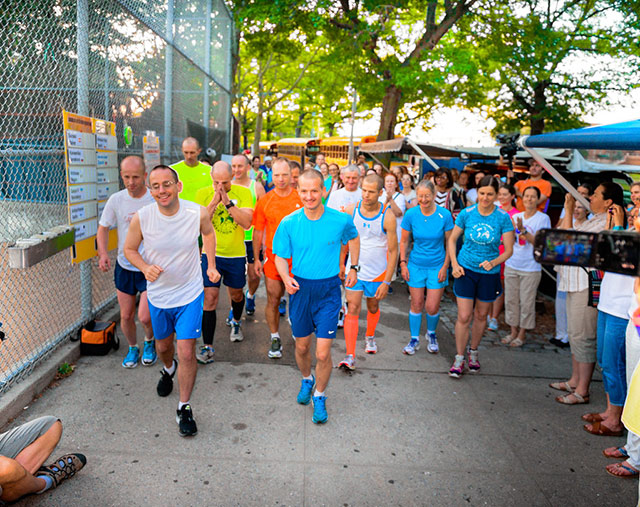 Runners set off on the first day.
To follow the action, with race results, live web cam and reports, visit the pages homesite at:
Media articles about the 2015 race
These media articles appeared before the start of the race.
"The main reason I'm doing it is for what happens when I run," Nirbhasa said. "I really get into these very beautiful states of inner peace and calm, and when you experience those states of meditation it makes all the little struggles and challenges worthwhile."
"The race encourages competing with yourself," Mr Cunningham said. "You try and really stay heartfelt, so you don't analyse things or calculate mileage or speed, otherwise it gets too overwhelming. I use meditation and breathing techniques I learned from the race founder. That was how I first got interested in it, the idea of combining the two." – Perth man to run 3100 mile race
Single-mindedness of the very long distance runner – at Australian.com
Some photos from the race
More photos from:
Before the start
Support for the runners.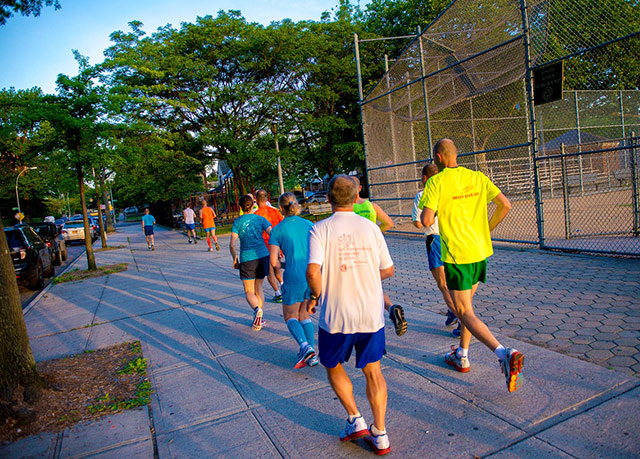 'Never Give Up'
The 3100 Self-transcendence race is dedicated to race founder Sri Chinmoy.
Runners take the start line in all weather.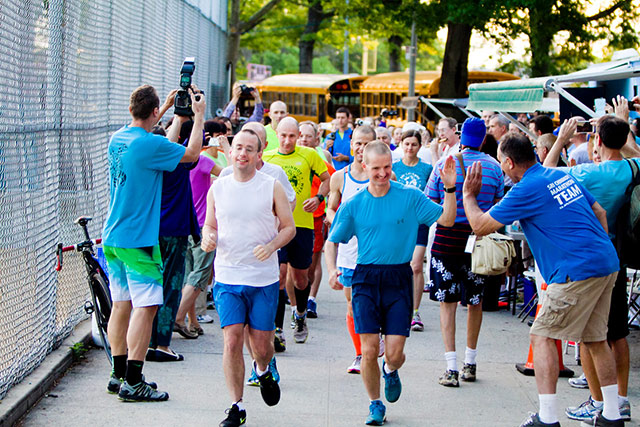 The joy of the race.
Competitors before the start.
More photos